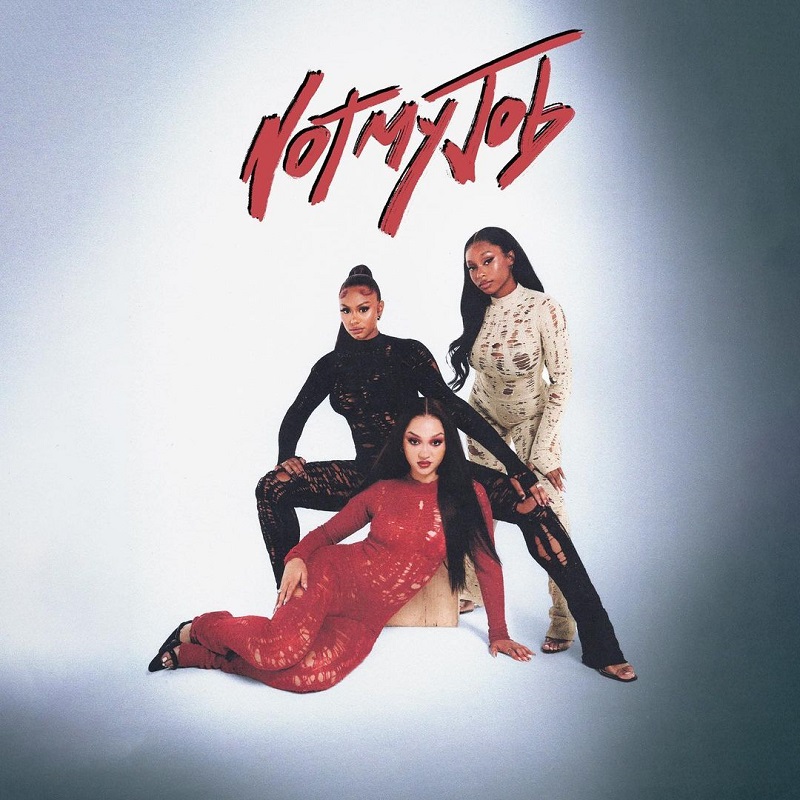 British girl group FLO showed they were ready to take the world by storm with their feisty brand of R&B on their debut single "Cardboard Box." Since then, their subsequent EP The Lead has more than proven that their time is now. Just in case y'all didn't get the memo, though, they're prepared to back up their potential once again with the release of their newest single "Not My Job."
The trio once again turns to frequent collaborator MNEK and songwriter Tré Jean-Marie to help them craft another potent kiss-off anthem. This time, however, they blend their harmonies with instrumentation that utilizes buzzy synths and a rock sensibility to get their point across.
The verses tell the story of a woman tired of waiting on a man to grow up and step up to the plate when it comes to love. "It's not my job / To make you feel comfortable / 'Cause first of all, baby / It's not my job / If you ain't bein' vulnerable / That says it all for me," they sing on the chorus. "It's not my job / To make you feel like the man / Boy, you need to stop /It's not my job / To make you something you are not."
"We are obsessed with 'Not My Job' and feel like every single day we say 'it's not my job' to someone," the group said in a statement about the song. "Everyone solves issues other people have created, whether it's in a romantic relationship, family drama or at work, and sometimes you just gotta say, 'It's really not my job.'"
In addition to the new single, the ladies were also tapped by Apple Music as the latest artists they deemed as Up Next, placing them in the company of artists like Billie Eilish, Khalid and Koffee. Listen to "Not My Job" below when you press play, and stick around to watch a preview of their Apple Music Up Next documentary, which can be seen in full via the streaming service.