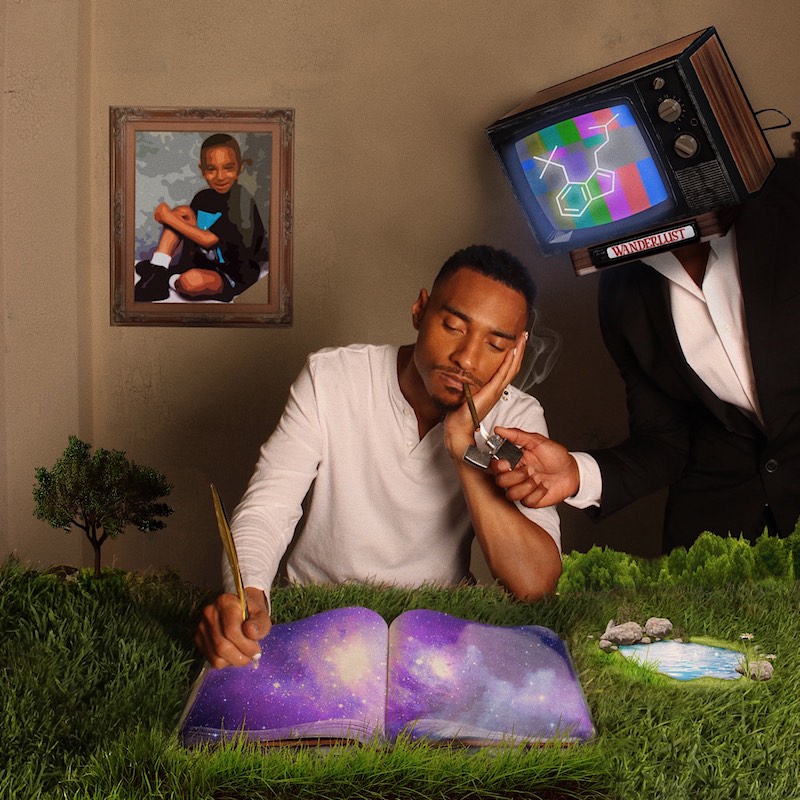 Fresh from selling out venues across the country on his Step Into My Office Tour this summer, Durand Bernarr is pulling up to fall with a brand-new album. The singer-songwriter-force of nature is getting ready to drop his sophomore collection Wanderlust this Friday, September 23rd.
Wanderlust is the follow-up to his debut album Dur&, which he released in 2020 and gained him a legion of fans, or "cousins" as he affectionately calls them. Bernarr has been teasing the new project on social media for a while and even treated his live audiences to some sneak previews on tour, including the witty and groovy lead single "Lil Bit."
Aside from "Lil Bit," which features Metta, the album will have a total of a dozen songs and additional guests Just Liv ("Vacancy") and Devin Tracy ("H.I."). The tracklist is filled with titles we can't wait to hear come to life, such as "Boundaries featuring Tired & Exhausted," "Ingredients" and "Mango Butter."
In an interview with BET, Durand poured some hot tea about Wanderlust, the title of which is a nod to Kelis' sophomore set Wanderland. "I'm always traveling inward to see what do I want, what do I need and who am I at this time in my life. The album will discuss some stories and experiences that I discovered on that journey inward," he shared. "As far as music goes, the whole project is very upbeat. You're gonna dance and bop your shoulders."
If "Lil Bit" is any indication of the vibe on this new album, then have your dancing shoes ready, cousins. Durand Bernarr's Wanderlust comes in for a landing this Friday and is available now to pre-add on Apple Music.
Durand Bernarr Wanderlust tracklist:

1. Boundaries featuring Tired & Exhausted
2. Footprints
3. Lil Bit feat. Metta
4. Leveled
5. Ingredients
6. New Management
7. Destination
8. Rollin'
9. Mango Butter
10. Vacancy feat. Just Liv
11. H.I. feat. Devin Tracy
12. Intermission