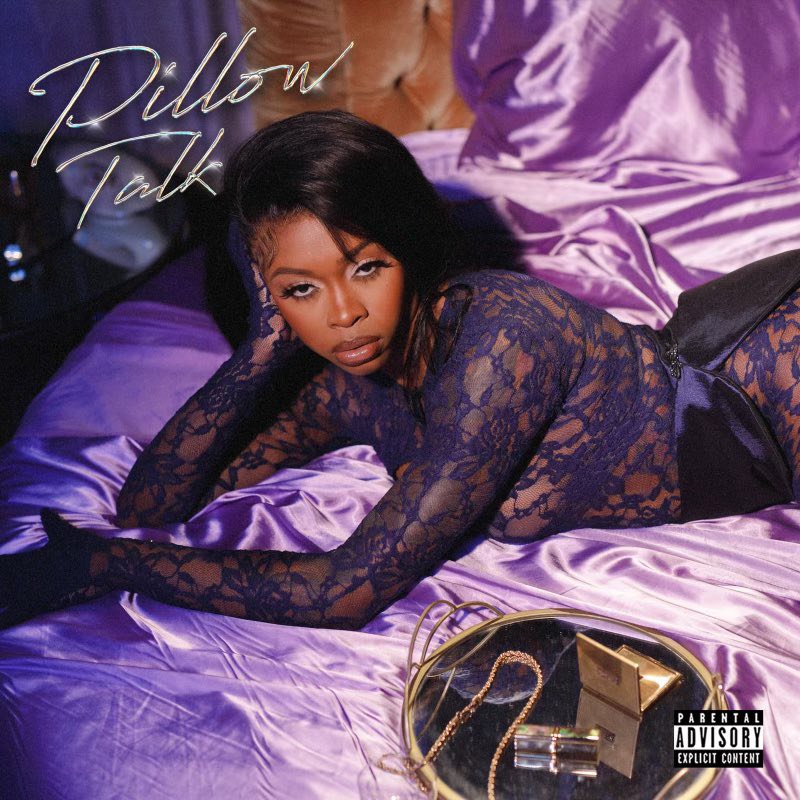 Releasing one album per year is no easy feat; yet singer-rapper-songwriter Tink makes it look easy with the release of Pillow Talk, her third studio album in as many years. Executive produced by Hitmaka, the album plays out like a collection of diary entries as the Chicago native spills her innermost secrets over the course of Pillow Talk's 16 tracks.
Tink dives straight into heartache on "Goin Bad." She warns her wayward lover of all the ways she could be getting back at him for playing with her feelings. "In my bag, could be goin' bad / Blowin' money, p***y poppin' on another man / Could be out here pillow talkin' with his other friends / Stuntin' on him and finessin' like a credit scam," she sings.
She continues building her case about all the reasons she should bounce in the songs that follow like "Switch" and "Opposite." However, while she knows she should run for the hills, deep down she also knows that she won't. Never one to mince words, the main reason she can't seem to leave boils down to some mind-blowing sex, as she describes in "Goofy," "Cum See Me" featuring Toosii, "Cum'n 2" and "25 Reasons Interlude," which features a nod to Trillville's "Some Cut." She leaves little to the imagination as she describes in vivid detail all the ways he keeps her coming back for more.
Throughout the album, Tink manages to weave in a hefty dose of nostalgia like she does on "Throwback" as she leans on classic R&B ballads like Xscape's "Who Do I Run To?," H-Town's "Knockin' da Boots," Bobby Brown's "Tenderoni" and Silk's "Lose Control," just to name a few.
Her lovefest of the classics doesn't stop there. The album's first single, "Cater" featuring 2 Chainz, interpolates Destiny's Child's "Cater 2 U." She then taps fellow singer-songwriter Muni Long to take on the Brandy and Monica hit single "The Boy Is Mine." Though it could have been easy to fumble such a revered classic, the ladies do it justice and then some as they go back-and-forth over the same philandering man.
Just when it seems that any hope of breaking the chokehold this man has on her heart is over, Tink finally comes to her senses on the album's closer, "I Choose Me." Broken but no longer able to ignore his cheating, she declares, "Never let a n***a treat you like a rebound / I choose me / Ain't nothin' worth more than my peace."
Though it's a hard-learned lesson, Tink turns it into a journey of self-discovery as she invites listeners to dwell in the heartache with her, all the while knowing that there's hope at the end of the road. Listen to Tink share her Pillow Talk and view visualizers (or music videos released thus far) for each track on the album below.  
Tink Pillow Talk [Amazon][Apple Music][TIDAL]
- Advertisement -
- Advertisement -