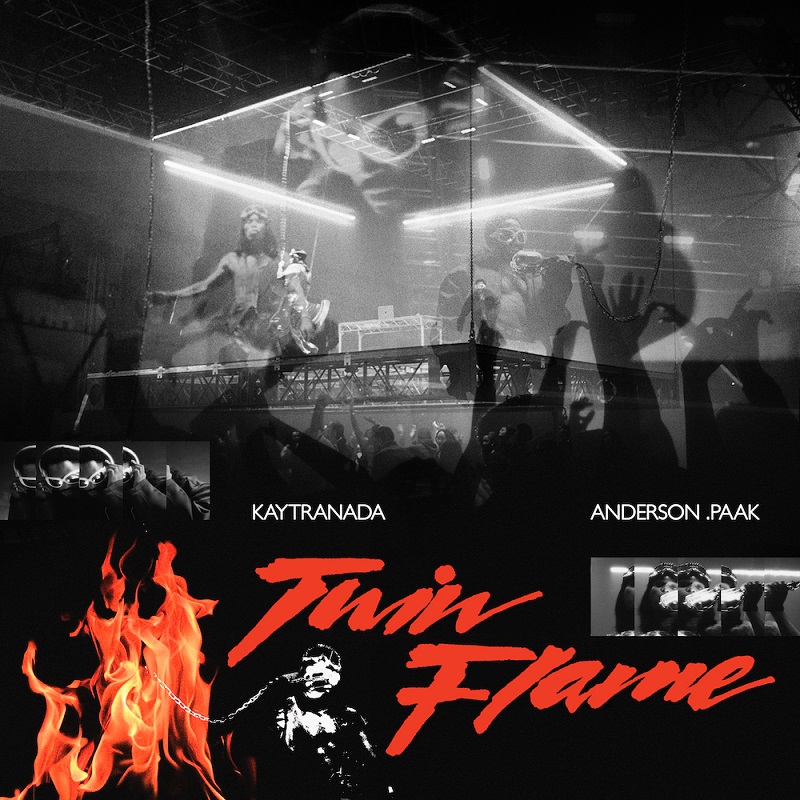 Kaytranada can't miss! The Canadian producer hasn't put out a bad track yet, but he's especially been on fire since his 2019 album BUBBA (including releasing several collaborations and putting out his EP Intimidated in 2021). Kaytra is back at it, this time calling on Anderson .Paak once again – they previously worked together on 99.9% banger "GLOWED UP" – so they can light up your speakers with "Twin Flame."
The song is full of Kaytra's signatures, from the bouncy kicks to the unexpected instrumental flourishes. Utilizing a sample of Sister Sledge's "One More Time," he coaxes out a soulful groove worthy of cutting a smooth two-step on "Twin Flame." Paak then steps on the scene with his raspy baritone to flesh things out even further as he sings of a lover that perfectly suits him.
"Hey, when you move, it's that dead right / Hey, when you groove, it's that dead tight / What am I doing? Am I that nice? / Who would've knew you'd live up to the hype?" he sings at one point. "What do you call it, call me the godsend / Even when it's two in the mornin' / Playin' in the garden, tail waggin' while you marchin' / My goddess."
Though "Twin Flame" is more of a track you nod your head to rather than burn up the dance floor, Kaytranada and Anderson .Paak take us to a stylish rave in the song's black-and-white visual. We see the two eclectically dressed brothers performing on a platform suspended above a crowd of dancers spellbound by their groove. The dancing continues throughout the song's length while the two style and profile in mid-air as water begins to pour from above — though it does precious little to extinguish the flame that's already been lit.
While Kaytranada has been known to drop one-off singles with accompanying videos, we're hoping that "Twin Flame" might be a sign of things to come. Listen to his latest collaboration with Anderson .Paak when you press play and then watch the track's video below.