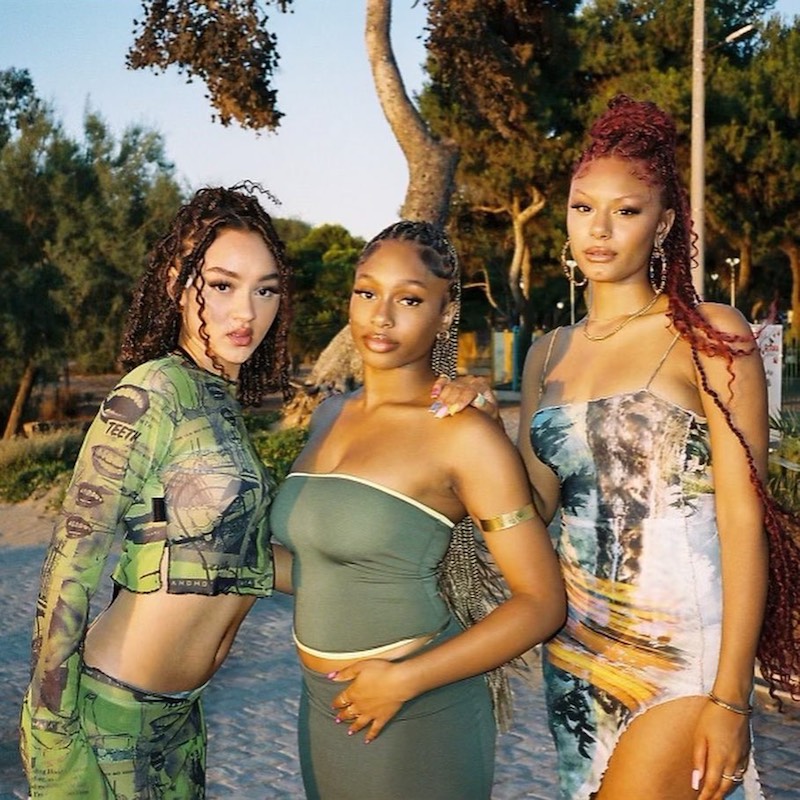 The British trio of cuties known as FLO has enamored fans with their sound, their look and their overall vibe since stepping on the scene so fresh and so clean. They just released their debut project, the EP The Lead, and are in full promo mode right now. Don't get it twisted, though, group members Jorja Douglas, Renée Downer and Stella Quaresma are still getting some downtime in and they're giving us a peek into how they vacay in the music video for "Summertime."
The ladies take us on their Grecian holiday in the sunshine-filled visual. Director Saorla Houston follows FLO from their takeoff in London to their touchdown in Greece, and we get to see all the fun and frolicking that ensues when girlfriends go on vacation together. It just so happens that these girlfriends are superstars in the making.
Taking us from the plane to the pool and all points in between, Renée, Stella and Jorja relax, relate and release throughout "Summertime." While they record themselves with a camcorder, Houston captures them living the lyrics of the summer anthem out loud.
It still may be a little premature to proclaim that the R&B girl group is back, but one thing is for sure: FLO has arrived. Get into their vacation vibes when you press play to watch "Summertime" below.