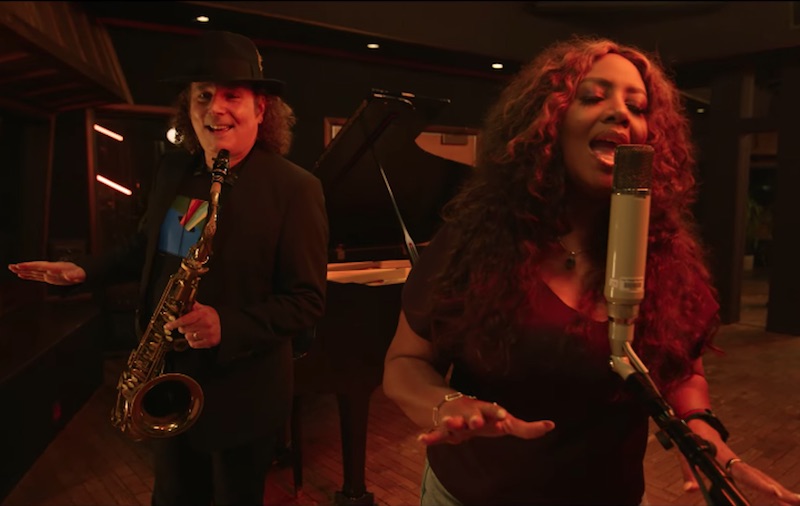 Boney James and Lalah Hathaway are no strangers to collaborating with other artists. Boney has tapped a who's who of R&B and soul singers for his records, including Kenny Lattimore, Stokley, Raheem DeVaughn and Dave Hollister, to name a few. Meanwhile, Lalah has worked with Joe Sample, Robert Glasper, Snarky Puppy and a number of jazz cats over the years. However, at no point during their careers have Boney and Lalah worked together – until now, that is, with the celebrated saxophonist and beloved vocalist coming together for the single "Coastin'."
As expected from anything involving these two artists, jazz and soul collide on "Coastin'." While Boney sets the mood with his sax, Lalah pours her honey-coated voice into the lyrics co-written alongside Jairus "J.Mo" Mozee.
"It's in the way you smile / And knowing that all the while / You're mine / And everything I am is yours," she lovingly croons. "And when the sun's in my eyes / And wind in my hair / Floating on a cloud / Nothing can compare," she continues, just as smitten as can be.
In the performance video for "Coastin'," Boney is the one smitten and clearly excited to be in the studio with Lalah. While she sings on the mic and gets lost in the music, you see him off to the side in the background smiling and marveling at her gift when he's not playing his instrument.
"I am so thrilled to finally have the opportunity to collaborate with Lalah," James stated about working with her on this song. "I am a huge fan!" Same, Boney. Same for real.
"Coastin'" is the first listen from Boney James' forthcoming album entitled Detour, which will be released on Friday, September 23rd and is currently available for pre-order. There's no word from Lalah Hathaway if there's anything else on the way from her direction, but we need new music from her like we need oxygen, so we certainly hope so.