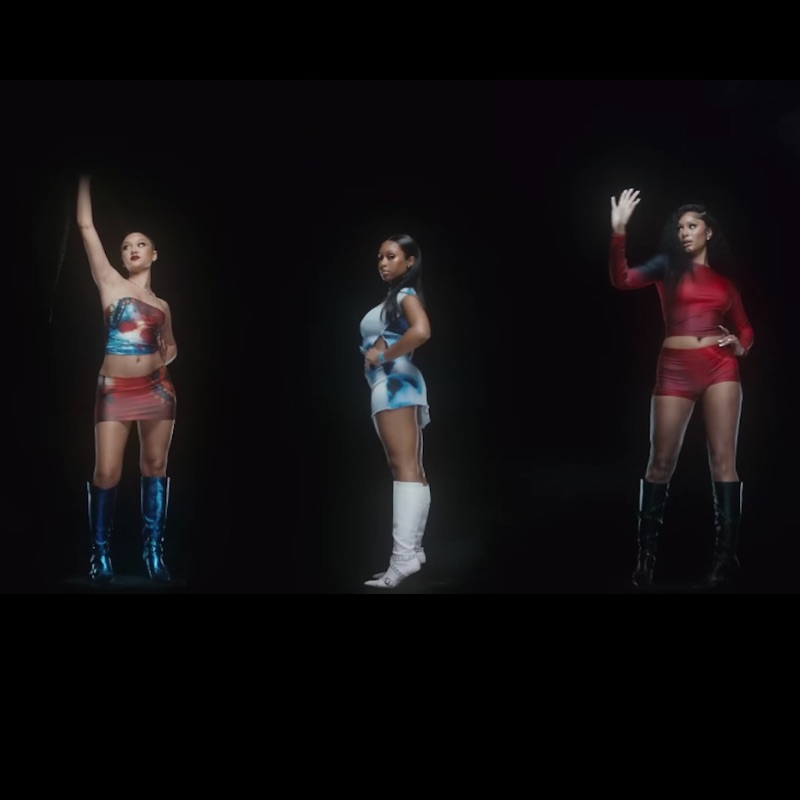 FLO has been hitting all the right notes ever since they stepped onto the scene earlier this year with their debut single "Cardboard Box." The group's talents, looks and the fact that they wear their '90s R&B influences on their sleeves has quickly garnered them a dedicated fanbase. The ladies continue to earn acclaim with the release of their EP The Lead and their latest video, a clip for their second single "Immature."
Where the video for "Cardboard Box" was a bright and fun affair despite the fact that the song was about kicking a boy to the curb, they go for a darker and more mature feel for "Immature." The clip channels a look similar and feel to that of classics like 702's "Where My Girls At" or even Missy Elliott's "She's A B***h," both of which played around with shades of black and a futuristic feel.
The ladies mean business in the clip, and they show it with a black backdrop and sexy, all-black outfits that match in theme but not in look. They don't stay that way throughout the entire clip, though. The second verse finds them in shades of blue and red that once again highlight their differences while still feeling cohesive.
It's clear that FLO has next, and they're bringing it on both the music and visual tip. We have a sneaking suspicion that it will only be going up from here. Observe the beginnings of their rise when you watch the clip for "Immature" below.