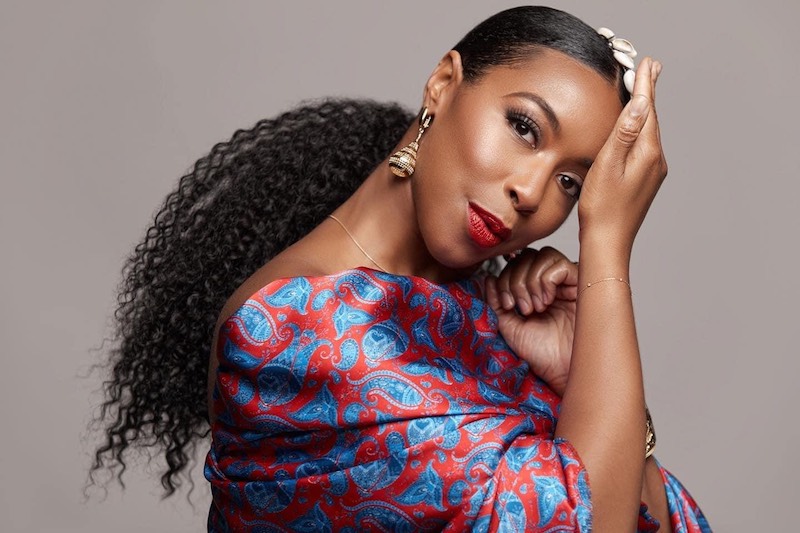 Carolyn Malachi has new music and a few other things on the menu on her fresh single "Brunch." Speaking of fresh, that's exactly what Carolyn is getting with her bold, flirtatious lyrics.
"Brunch" actually begins after her time out at brunch ends. We find the multitalented artist returning home, and she's gone off the bottomless mimosas. "Anyway, I just got home from brunch / A lil' lit, yo / It don't take much / No, it don't take much for me and you / It don't take much at all," she rap-sings with some sexy in her voice, conveying to her husband that she's feeling herself and feeling frisky.
"You know what comes after brunch / I ain't gotta say too much," she continues, letting him know that it's time to get down with the get down when he gets home. In one lyric, she even mentions that she wants him to shoot the club up. "Proud wifey tryna be baby muhva / Put it on my calendar 'preggy by the summer'," she rhymes about expanding their family with a pandemic baby.
The entire song is a one-sided conversation, but the lyric/music video for "Brunch" expands on that concept. Carolyn gathers with a few of her girlfriends for a chill, at-home brunch. While that action happens in the background, Malachi's lyrics scroll on the screen in the form of text messages to her husbae. The twist comes when we see his responses in between her lyrics that are at times comedic and only add fuel to her fire.
Carolyn Malachi's "Brunch" is a fun, sexy and relatable song. After you listen to the track and watch the video below, you'll definitely want to order what she's having next time you're at brunch.