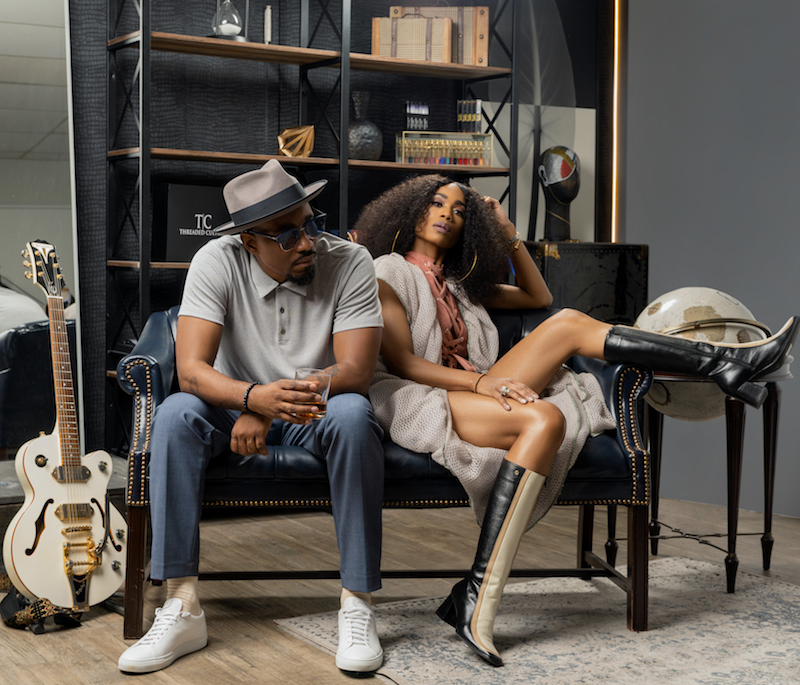 One of the things that made BeBe & CeCe Winans' 1988 smash "Heaven" such a jam was its crossover appeal. The same can be said of the recent updated cover released by SoulBounce faves Anthony David and Algebra Blessett. Though their initial version of the Eddie "Gypsy" Stokes-produced track was a more stripped-down one, the two are giving us variety with a remix also produced by Stokes that capitalizes on the Amapiano sound of South Africa and SoulBounce has your exclusive first listen to the track.
If you're not familiar with Amapiano, it's a style that marries deep house grooves with jazz, lounge and soul to create an intoxicating rhythm. It's a perfect fit here, as it's used in similar fashion as the production on the 1988 original, with the percussion mimicking the song's patterns while washing things in soothing synth chords.
Things really get going when the first chorus kicks in, though, as a rubbery synth bass begins to pulse through the music to add an extra bit of bop to the affair. It's also a key feature of this remix's breakdown, where the bongos take further space and the song sets sail to a divine musical destination.
If you thought that Anthony David and Algebra Blessett couldn't take "Heaven" any higher, then you certainly thought wrong. Be prepared to groove when you press play on our exclusive stream of "Heaven (Amapiano Mix)" and then pre-save it on your favorite streaming service before its release this Friday (June 3rd).