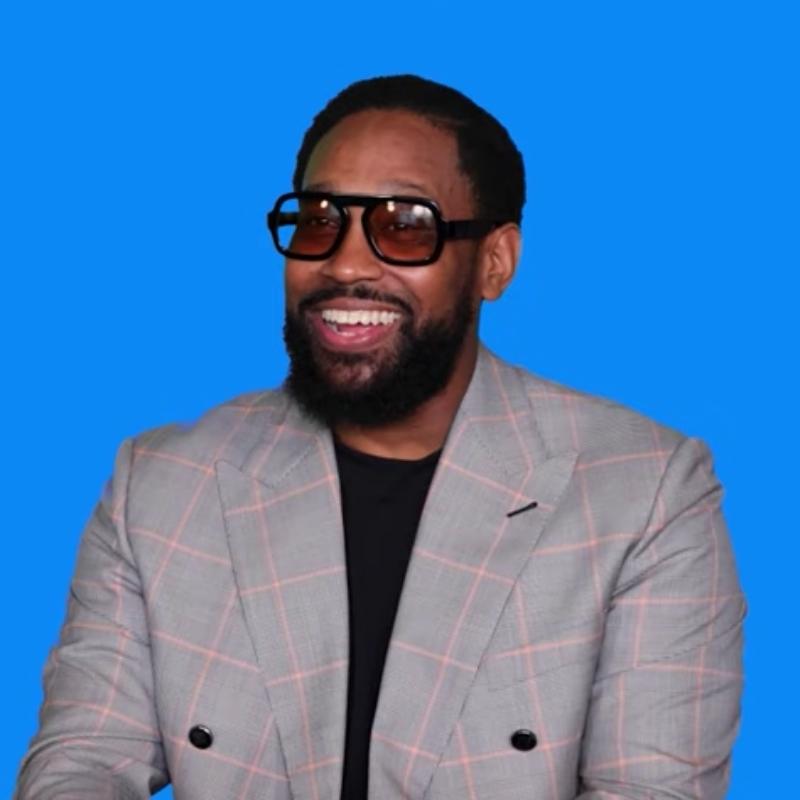 PJ Morton is hot on the promo trail for his stellar new album Watch The Sun. Among his many media stops, we were overjoyed when Terrell Grice revealed the GRAMMY Award-winning musician would be the next guest on his show. PJ is no stranger to The TERRELL Show and made himself right at home while delivering a live performance and sitting down with Grice to cut up and chit-chat in front of the "Blue Wall."
For his mini-concert on The TERRELL Show's cool new set, PJ gifted us with a compelling performance of Watch The Sun track "Still Believe." He brought his duet partner Alex Isley along who is featured on the track with spoken word from the incomparable Jill Scott.
Jill wasn't there to drop her intro verse, so Morton began with an extended instrumental instead. Seated at the keys dressed in a stylish blazer, black shirt and dark glasses, he was giving pure heart and soul as he sang his verse. Alex was perched next to PJ's keys on a stool and styled in a chic all-black outfit. As she came in for her verse, she had viewers transfixed while she gazed directly into the camera to sing her own heartfelt lyrics with her pillow-soft vocals.
For their first live performance of "Still Believe," Morton and Isley did an excellent job, but we expected no less. The set's staging and lighting was reminiscent of the ambiance you'd find in a lounge or jazz club and just as intimate.
When it was time to be interviewed and get some games in, Terrell and PJ got more than a few laughs in, too. The pals entertainingly composed a song to transform Terrell into a Black Mr. Rogers before PJ gave fans live versions of his tracks "Only One" and his Sam Cooke remake "Bring It On Home To Me." PJ stirred up a little 90's nostalgia while singing everything from Britney Spears' "...Baby One More Time" in the key of R&B to SWV's "Weak" to Joe's "I Wanna Know" and even converting Taylor Swift's "Shake It Off" into a gospel song.
When he wasn't singing, the gifted guest spoke about doing a duets album with JoJo, how it is near impossible for him to separate R&B and gospel music and revealed how much Watch The Sun was inspired by love and his personal life experiences.
PJ Morton on The TERRELL Show was a joy and a treat. Tap into the feel-good vibes of his beautiful performance with Alex Isley and hilarious conversation with Terrell Grice below.
- Advertisement -