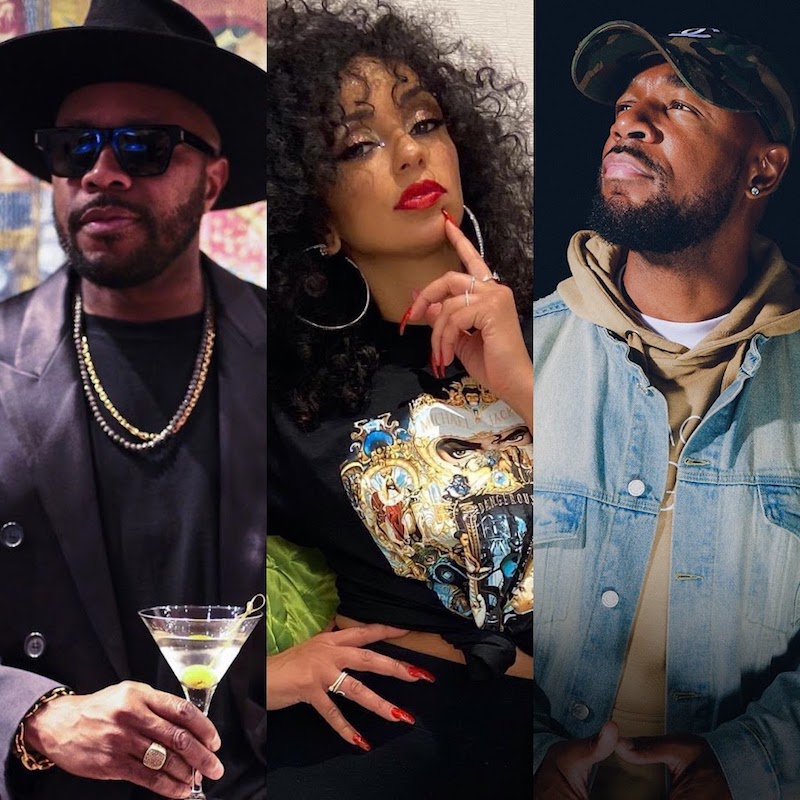 D-Nice and Club Quarantine are outside this summer. The phenomenon that he started in his kitchen on Instagram Live is hitting the road with the announcement of two new dates in two new locations. The people's DJ is taking Club Quarantine Live to the Sunshine State with concerts scheduled in Miami and Jacksonville this June with an amazing lineup of artists tagging along.
Coinciding with Father's Day weekend, Juneteenth weekend and the American Black Film Festival, Club Quarantine Live will pop off in Miami on Saturday, June 18th. The scene will be set at the FPL Solar Amphitheater at Bayfront Park where D-Nice will be joined by a few of the artists whose music he's played in CQ over the past two years.
The R&B General Tank will bring the CQ After Dark vibes, and we're 99% sure he'll take his shirt off at some point during his heated performance. Representing classic R&B will be the man El DeBarge who will delight concertgoers with his pristine falsetto. Hip-hop heads will nod to the sounds of rappers Fat Joe and Ma$e, while Konshens will bring his Jamaican dancehall riddims to the stage.
Sunday, June 19th will find D-Nice not only celebrating his birthday that day but taking Club Quarantine Live to Jacksonville. The musical and birthday festivities will take place at Daily's Place with a couple artists from the Miami show making the trip with D to Northern Florida.
Tank and Ma$e will double up and join in on the fun in Jacksonville. Fresh from killing it at Lovers And Friends Fest in Las Vegas this past weekend, ageless beauty Mya will be coming in hot with all her hits and an exciting show. Crooner Carl Thomas will have his '90s R&B jams on tap and so will songstress Lil 'Mo with her big big energy.
In addition to all of these talented artists performing, Kenny Burns will be on board to host both CQ Lives in Florida. Tickets to attend Club Quarantine Live Miami and Club Quarantine Live Jacksonville are on sale now via Ticketmaster.
These newest Club Quarantine Live concerts join previously announced CQ Lives in Los Angeles during BET Awards weekend and Las Vegas over Labor Day weekend. D-Nice has stated that a Club Quarantine Live Tour is coming, so expect more announcements in the days and weeks to come.
- Advertisement -