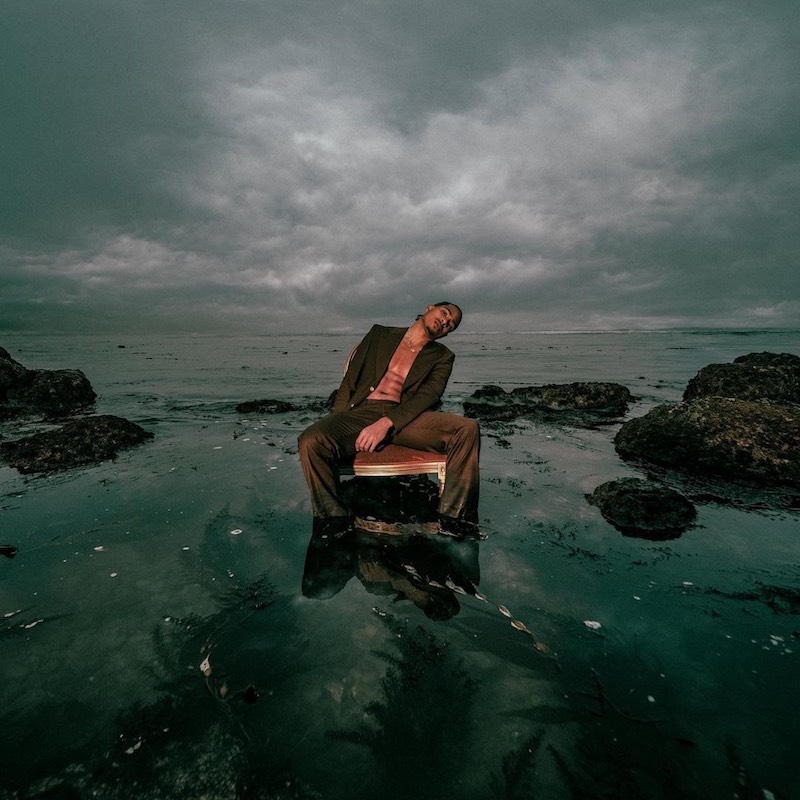 Arin Ray has been putting in work, and he's finally ready to reveal what he's been working on. His back-to-back singles "The Mood" and "Gold" have all been in preparation for his sophomore album, which is entitled Hello Poison and set to be released on Friday, June 3rd.
Ray announced the project on his socials with the cryptic caption, "I wonder what could have been...," and shared the striking cover art. The singer-songwriter is seen suited and seated on a chair partially submerged in water on a rocky beach surrounded by cloudy gray skies. The album title and imagery have us as excited and intrigued as the music he's already released from the collection.
When Arin returned to the scene with his sultry record "The Mood" featuring D Smoke in April and followed that up with "Gold" this month accompanied by music videos for both, we suspected that something was coming. We just didn't expect that something to come so soon, with the album dropping exactly one week from today. Although he hasn't unveiled the tracklist or shared if there'll be any additional features, it's not as if we have long to wait to find out.
Arin Ray's Hello Poison is the follow-up to his 2018 debut album Platinum Fire. Hello Poison can currently be pre-saved on Spotify and Apple Music and will be widely available upon its June 3rd release.