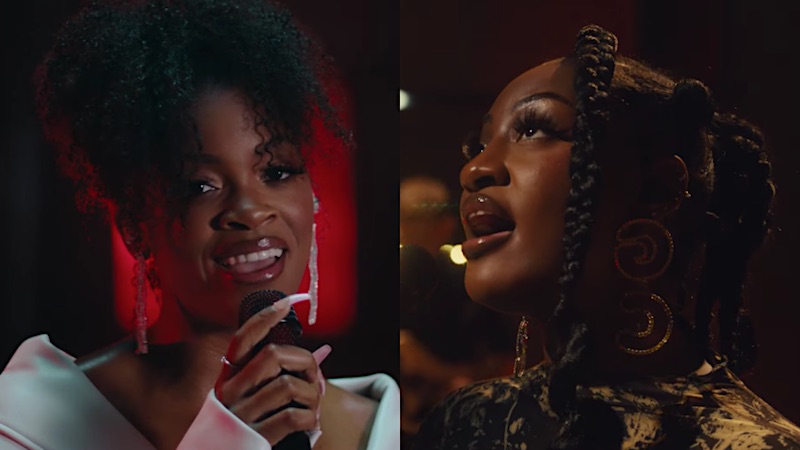 Coca-Cola has dug in the crates of the iconic rock band Queen for the theme music for the launch of their global music platform Coke Studio as a part of their Real Magic brand campaign. To accompany the kickoff, Coke Studio has commissioned seven artists from around the world to remake Queen's 1986 song "A Kind Of Magic" for Coke Studio's inaugural short film entitled The Conductor. Two of the artists involved in the campaign are singers Ari Lennox and Tems who bring their undeniable talent and Black Girl Magic to the table, to the studio and to their covers.
Ari Lennox's signature vocals are in the spotlight for her take on the Queen classic. She brings a folksy R&B flavor to the song. Accompanied by acoustic and rhythm guitar, bass and live drums, Ari's recorded version of "A Kind Of Magic" lends itself to a serious head nod and shoulder bop.
Nigerian superstar Tems brings her own flair to her reimagining of the song and sings within her range. It would have been nice to hear more of a funky Afrobeats spin on "A Kind Of Magic" from Tems to really make it her own, but she sounds quite good here nonetheless.
The other artists participating in this project are British singer-songwriter Griff, Turkish electro-pop producer Ekin Beril, Latin urban pop singer Mariah Angeliq, Canadian-Indian rapper and producer Tesher and K-Pop girl band TRI.BE. All seven artists are collectively seen and heard in The Conductor, contributing to the exciting two-minute musical film.
In addition to coming together for the musical, all acts recorded their own Coke Studio Session videos of them performing their "A Kind Of Magic" interpretations. Ari kept it simple with only a guitarist joining her on set, while Tems went for a full band with background singers for her session.
Grab a cold Coca-Cola and settle in to listen to and watch these queens take on Queen below. Stick around to watch The Conductor as well. This is just the beginning of the global launch of Coke Studio, which originally started in Pakistan in 2008 and has enjoyed immense success. Tap into Coke Studio's YouTube channel for all of the artists' videos and additional content.