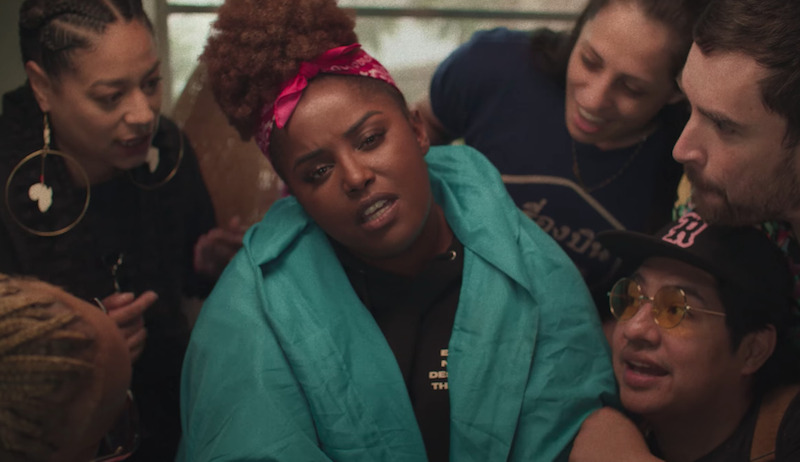 The Suffers are known to produce music and visuals with a message. The last we heard from them, they highlighted the significance of Juneteenth in the lyric video for their single "This Is How We Heal." Now they are prepping for the release of their new album It Starts With Love, which according to a press release will take on "racism, misogyny and the music industry, while at the same time chronicling growth, evolution and self-acceptance." The group gives fans another preview of the project with their latest single "Don't Bother Me" and its music video.
"Don't Bother Me" is a high-energy uptempo number about the need we all have clear our heads by occasionally disconnecting from the outside world and all the distractions it brings. The Suffers collaborated on the track with Swedish writer and producer Johan Karlber. Lead singer Kam Franklin delivers yet another strong vocal performance while the band flexes their skills on the track, driven by a tight bassline, funky percussion, hand claps and an impressive horn arrangement. It's the soundtrack to a party, which in this case is a private party of one.
The visual for "Don't Bother Me" focuses on Kam. Directed by Jordan Dinwiddie and produced by Compozition, we see her at home, trying hard to spend the day alone with no contact with her family, friends or the outside world. That also includes talking on the phone, as we witness Kam awakened by a call from her mother. She promptly tells her that it is her day off and puts the phone down, leaving her mom baffled.
Once Kam leaves her bed, we see her encounter several of her bandmates who've popped up inside her house. They try to entice her to spend some time with them, but she declines as she is determined to spend the day doing absolutely nothing. She clearly articulates what her intentions are as she sings, "Baby I'm reckless young and free / Can't you see I'm living? / Don't bother me." She indulges in some self-care and a little herbal therapy and even climbs back into bed and tries to hide under the covers while her people persistently try to get her attention. Finally, Kam has had enough and leaves her house to find solace walking through her neighborhood.
Listen to "Don't Bother Me" and watch its entertaining visual below. Mark June 3rd on your calendars, which is the release date for The Suffers new album It Starts With Love. Keep scrolling down to peep the album's cover art and tracklist. The album is available now for pre-save/pre-order. For fans who want to catch the band live, they will be embarking on a tour from late April through mid-September. You can view all of their tour dates on The Suffers' website.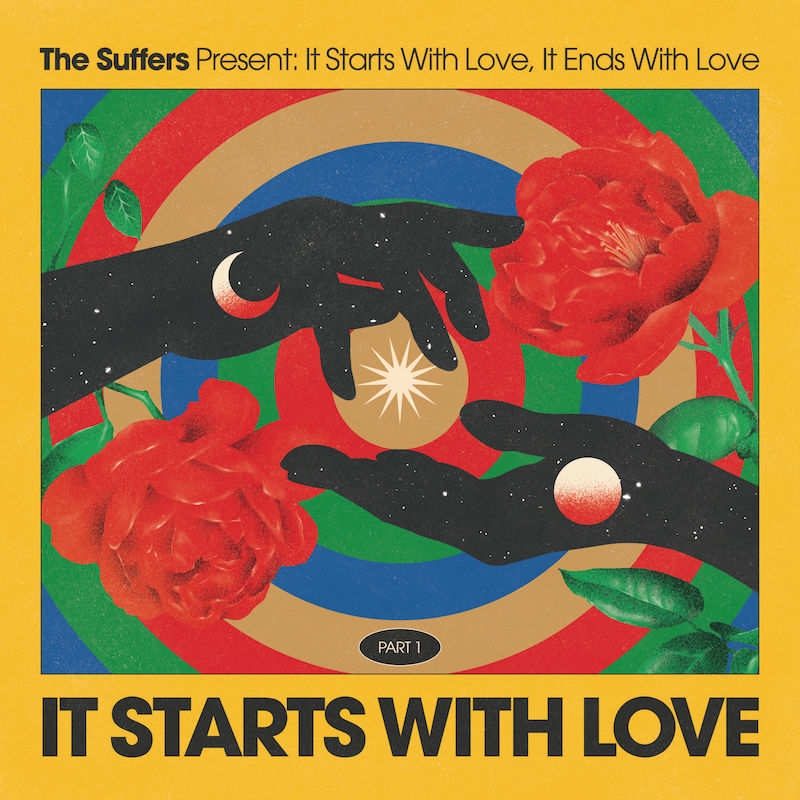 The Suffers It Starts With Love tracklist:

1. Don't Bother Me
2. A Cha Cha (Heartfelt Truth)
3. Could This Be Love
4. Take Me To The Good Times
5. Busy (Interlude)
6. 808
7. Call Someone Else (feat. Sugar Joiko)
8. Yada Yada
9. Bitches Gotta Get Paid
10. Be You (feat. The Vapor Caves)
11. How Do We Heal (feat. Son Little and Bryce The Third)
12. I'm Not Afraid
13. Nunya