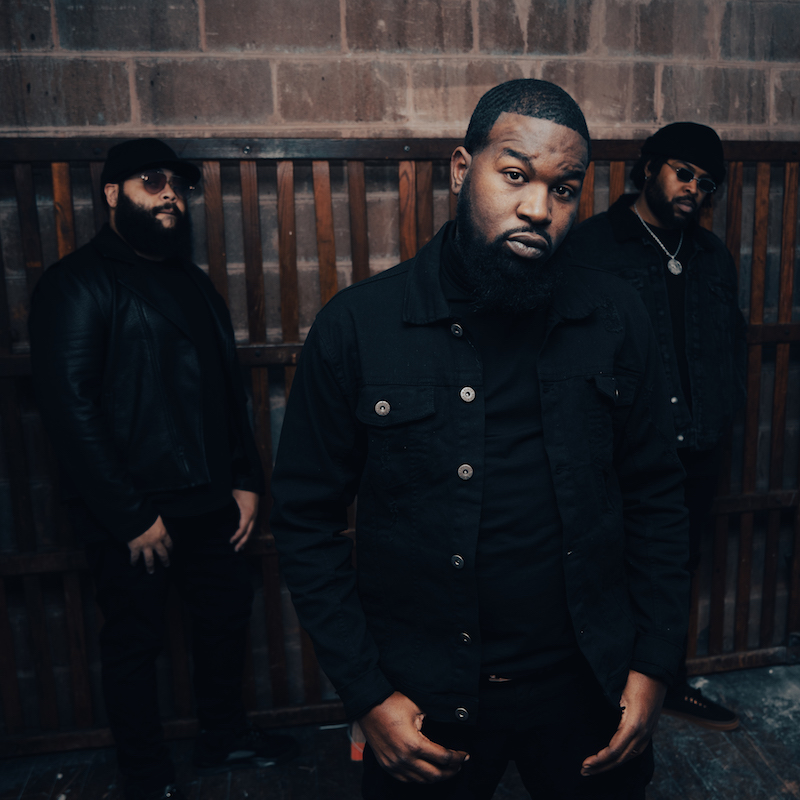 Allow The Hamiltones to reintroduce themselves. North Carolina natives J. Vito, Tony Lelo and 2E are stepping into the spotlight with a new moniker and new music. Now going by the name The Ton3s, the GRAMMY-nominated trio who gained fame as Anthony Hamilton's background singers are setting the tone for love on the single "Better."
Reminiscent of '90s R&B male groups, The Ton3s serve up smooth vibes with a splash of Auto-Tune and dash of ad-libs on "Better." It seems the fellas are ready to level up romantically as they soulfully croon, "Baby, I wanna get to know you / Better / Baby, let me show you / Better."
Their sexy declaration of amorous intentions includes a detailed description of the mutual benefits. "Come to me baby (come here) / Let me take you to my place, take you to my place (tryna take ya to the crib) / I'll give you some loving, give you some loving / And I'll show you how much I care," The Ton3s enticingly sing.
With their harmonies on one hundred per usual and a two-step-worthy groove, The Ton3s show that although their name has changed, the quality of their music hasn't. The trio evokes '90s R&B nostalgia on this playlist must-have.  
In addition to their rebranding and this new single, The Ton3s are currently on the road on their We Are The Ton3s Tour. If you happened to catch their special guest appearance at last month's Anthony Hamilton and Musiq SoulChild VERZUZ, then you got a taste of the caliber of sanging to expect on their live dates.
Listen to "Better" from The Ton3s right here, and click this link to see where their concert tour is taking them and if they'll be coming to your city.