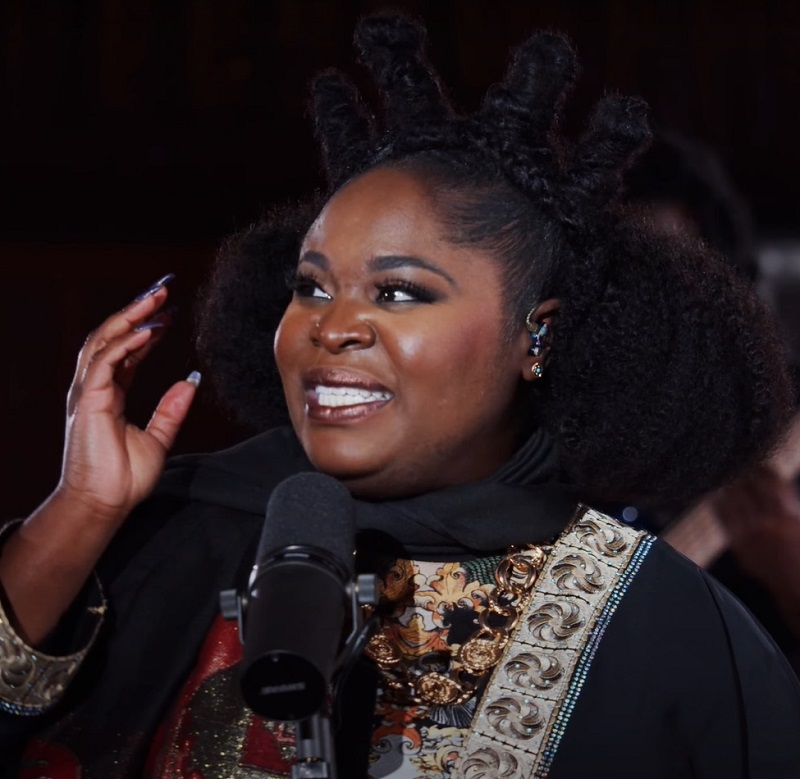 If there's one album that we're anticipating this spring, it's Red Balloon — the upcoming album from New Orleans-based group Tank And The Bangas. They've supplied us with enough reason to look forward to the set with singles "Big," "No ID," "Black Folk" and "Stolen Fruit." They continue that trend (while also giving fans a reason to scoop up tickets to their current and upcoming tour dates) with a live performance of "Black Folk."
The clip opens directly on vocalist Tarriona "Tank" Ball as she launches into her spoken-word verses while standing front and center as the band plays behind her. The entire crew is dressed in black with other colorful embellishments differentiating themselves from the others. It almost makes the affair seem somber.
However, the hopeful music and beautiful images invoked about Blackness help to turn it into something celebratory. The crew eventually turns the live session at NOLA's Esplanade Studios into a jazzy jam as they play off one another.
The vibe is decidedly different from the previously released music video. In that, Tank And The Bangas don't even appear (nor do collaborators Masego and Alex Isley). Instead, they let the Black people of New Orleans shine as the camera takes a tour of the Big Easy through the eyes of the culture they've created. It's a beautiful tribute to where they're from while also showing the everyday glory found throughout the city.
Check out the both the live performance and the official video for "Black Folk" right here and go to the group's website to see where you can catch the band doing their thing live.