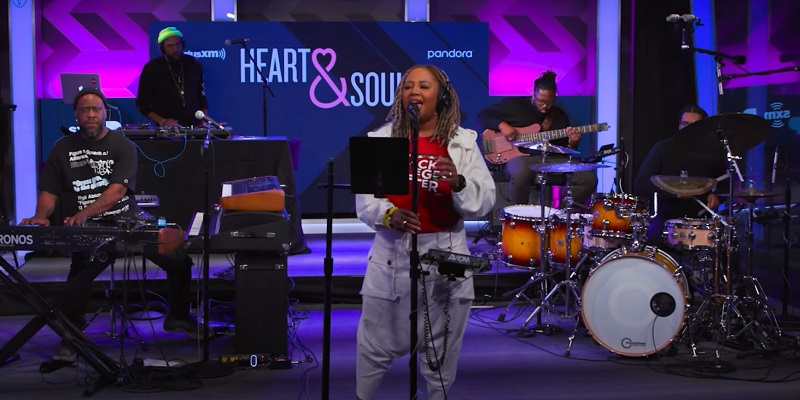 It just isn't a Black Radio album without Robert Glasper and Lalah Hathaway coming together to offer an unexpected cover of a timeless classic (sometimes to GRAMMY-winning results). The same is true of Robert's latest album Black Radio III, which features a cover of Tears For Fears' forever relevant "Everybody Wants To Rule The World" that ropes in Common for a lyrical assist. During a promotional appearance for SiriusXM's Heart & Soul, they fittingly recreated their cover (sans Common) as the world seems to be slipping into more turmoil.
The cover surprisingly seems more world-weary than the '80s original, with a less bright opening moving into a heedful, jazzy arrangement more in tune with the song's lyrics. That arrangement is recreated in the Heart & Soul studio with Lalah's husky contralto front and center as she interprets the meaningful lines for a new generation.
The performance brings in a focus to the musicality that everyone involved is bringing to the stage, but Lalah's evocative delivery makes the song's meaning feel even more relevant (perhaps even nodding to the current war happening between Russia and Ukraine).
While we can only hope for a time when "Everybody Wants To Rule The World" won't be relevant to current events, we can always appreciate when a song we thought we know can be reimagined in a way that brings it new life. Watch Robert Glasper, Lalah Hathaway and crew do just that when you press play.