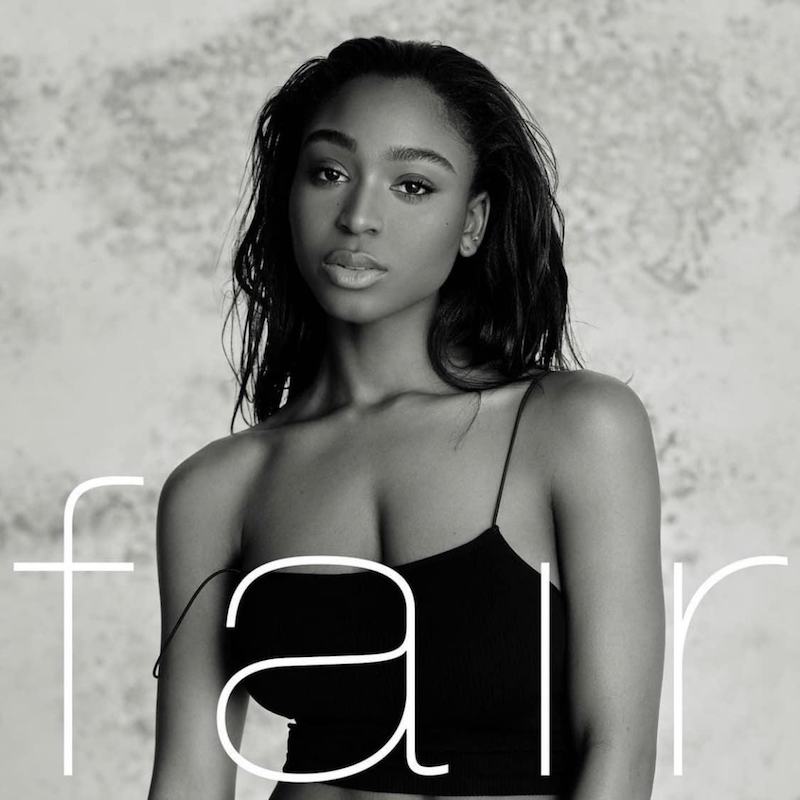 After showing us her "Wild Side" last summer, Normani bares her broken heart this spring on her new single "Fair." She pours all of her feelings into singing to an ex who has moved on and never looked back while she's still stuck.
Normani waxes poetic about how unfair heartbreak is on "Fair" and how broken it has left her. "Ain't no faking hurt like this, no / You carry her and all I carry are burdens / Time for me ain't working / I know heartbreak ain't perfect but / Is it fair that you've moved on / Cause I swear that I haven't," she sings, letting her ex know that time hasn't healed her wounds.
The killer lyric of the song comes during the chorus when she sings, "Hearts didn't break down the middle," which speaks to how heartbreak is rarely equal nor picture perfect. "Fair" is co-written by Normani, Abby Keen, Felisha Harvey of the group Cherish and her husband HARV, who also produced the thumping ballad.
According to Normani, "Fair" is a song that exposes her "most vulnerable moments" and she was actually uncomfortable sharing it. We applaud the singer-songwriter for digging deeper into her herself to give fans a better idea of who she is not just as an artist but as a real person with real feelings.
Moments after "Fair" was released overnight, Jimmy Fallon welcomed Normani to The Tonight Show for the world premiere performance of the song. Our good sis brought the drama to Fallon's stage. Dressed in a stunning sheer white gown, she emoted while singing directly into the camera as if it was her old lover who's left her in shambles. An off-camera fan that blew her hair at just the right moments and a momentarily revolving platform were slick touches that made an otherwise simple performance pop.
"Fair" is the latest single to be taken from Normani's long-awaited, as-yet-untitled debut studio album. With the success of "Wild Side" and this new drop coming out strong, hopefully, this will be the momentum that she needs for the project to finally be released.
Listen to "Fair" right here then watch her performance on The Tonight Show Starring Jimmy Fallon. A Normani single typically gets released with an accompanying music video, so we suspect that we'll get an official visual soon.
- Advertisement -