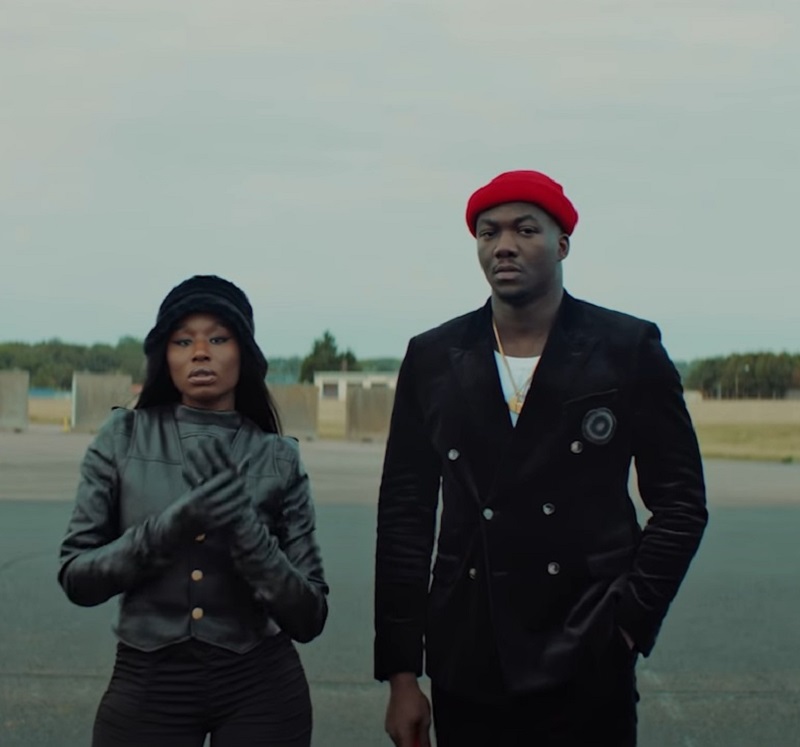 It's been a minute since British singer Jacob Banks blessed us with his album Village back in 2018. The singer-songwriter hasn't forsaken us, though. In 2021, he dropped his EP For My Friends, and he's now readying his next full-length project Lies About The War. Ahead of its arrival, he's bringing us lead single "Just When I Thought" and its video.
You can tell that "Just When I Thought" will be a moody number the moment the bombastic sound of the synths hits from the onset. They're paired with a stuttering, thudding kick and distorted snare that make things seem ominous. That feeling is then picked up in the lyrics as Jacob describes a romantic situation that doesn't seem like it's to be.
Just before the song's chorus, he laments his emotional pain, singing, "I still believe in us / I still wanna call it love / But I guess this is what we've become / And you won't put down your smoking gun." That sentiment is continued on the chorus, where he brings on the drama thanks to him evoking thunder and rain falling as he sings, "Just when I thought you were ready for me / Kingdoms of the heavens falling." And just when we thought we knew where the song was going, it suddenly goes gospel with a changed arrangement and the inclusion of a full choir.
The clip delivers the unexpected as well. The singer looks to street racing for inspiration as he plays the flagman to his all-black clad lady's racer. She literally drives circles around him — perhaps a metaphor for the confusion she's causing him in the song. It's eventually implied that she hits him with the whip, only for her to help him up off the asphalt as the song takes us to church.
​​"With everything happening in the world over the last two years or so, I consistently found myself in a space that I felt powerless," the singer said in a statement. "Feeling this level of powerlessness was a new feeling, but in a way I found a new type of power in the understanding that what's for me will always be for me if I stay ready. 'Just When I Thought' is a story of two parts – my rebellion to the feeling and my surrender to the feeling."
Jacob Banks hasn't given a release date for Lies About The War just yet, but when it arrives, it will be the first release on his very own label. Show him some love when you listen to "Just When I Thought" right here and peep the visual for the track below.