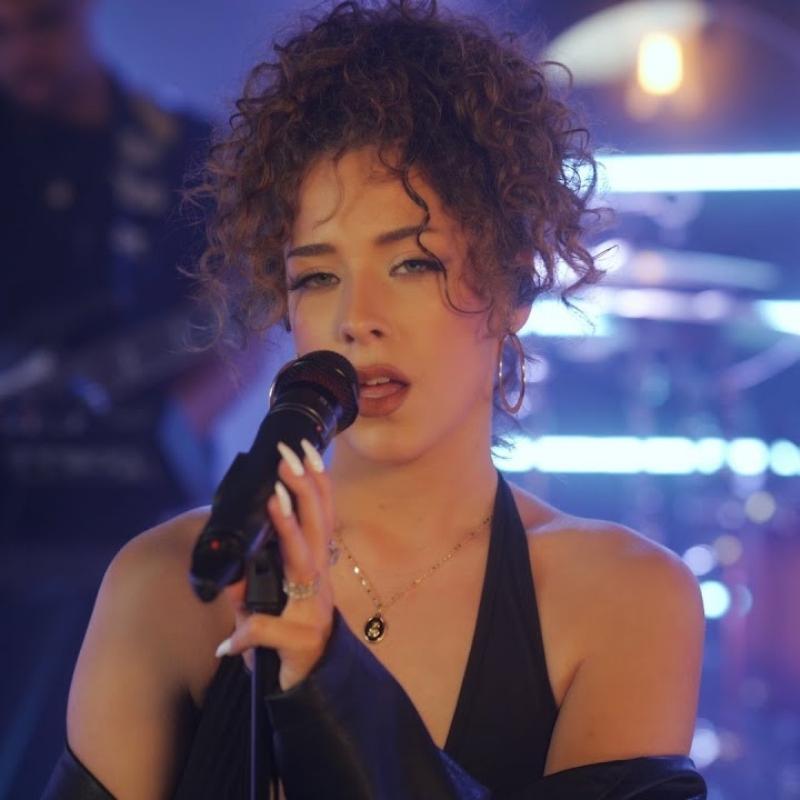 The fifth season of The TERRELL Show is in full swing on YouTube and continuing to showcase many of our favorite up-and-coming artists. The latest is Indianapolis native turned Los Angeles transplant Maeta who joined host Terrell Grice for a hilarious conversation in front of his infamous blue wall and a live performance of her song "B***h Don't Be Mad." 
During their convo, Maeta instantly vibed with Terrell and genuinely enjoyed their exchange. She showed how down-to-earth she is and her sense of humor when she shared the story of failing her driver's test because she hit a truck while attempting to parallel park. In between Grice asking her questions, they played his song association game where he says a word and asks his guest to sing a song with that word in it on the spot. Maeta indicated that she was a little nervous about playing, but, of course, she excelled. Terrell was so feeling her rendition of Fantasia's "Lose To Win" when given the word "lose" that he asked her to sing the chorus again.
Terrell shared with Maeta that he first became aware of her thanks to her single "B***h Don't Be Mad," a song that she co-wrote from her debut EP Habits. Since that song was special to both Terrell and Maeta, she decided to sing it during her live performance.
Maeta proved earlier while playing the game with Terrell that her voice is the real deal, and she absolutely killed this performance with her fluid vocals. She sounded remarkably like the record while adding a little pizazz to her performance by choosing just the right time to hold on to keynotes a little longer. The band was tight, and the acoustics were on point (as they always are) in The TERRELL Show's brand new studio.
Maeta is making noise in the music industry with her amazing voice and songwriting abilities. Since dropping Habits last May, she's linked up with Tone Stith on "Something In The Water," covered Don Toliver's "Swangin' On Westheimer" and recently released the single "Frank For You." Hopefully, we won't have to wait too long before we hear some album news from this exciting new artist.
Get into Maeta's appearance on The TERRELL Show and her performance of "B***h Don't Be Mad" below.