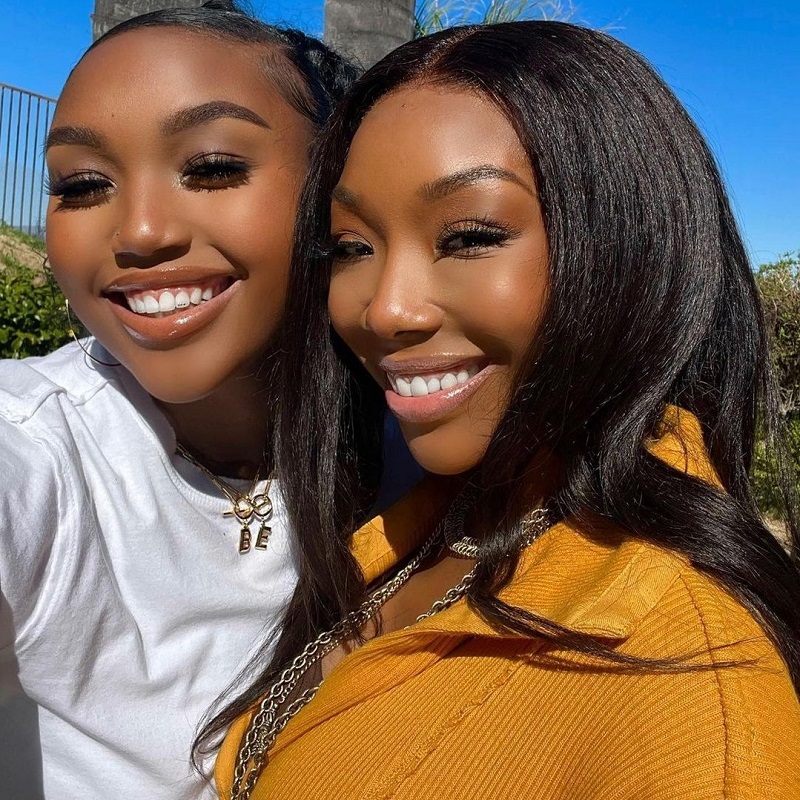 The new Gabrielle Union-starring remake of Cheaper By The Dozen has been released and promises fun for the whole family. With something so wholesome, it's no surprise that they want to keep the family-friendly vibes going on the film's soundtrack. They do just that by turning to famed singer Brandy and her rising star daughter Sy'Rai, who provide the film with their song "Nothing Without You."
The upbeat song finds the mother-daughter duo, who previously collaborated on Brandy's 2020 album B7, trading lyrics about the importance of each other's presence in their lives. "'Cause there's nothin' without you / This my bottom to the top / Me and my crew," they sing in unison on the chorus. "Sittin' on the edge of the world / Can't beat this view / They can give me the universe / But now I'm cool / 'Cause it's nothin' without you."
The lyrics almost border on the saccharine, but the sweetness of it all is tempered by the happy-go-lucky groove — a perfect pop-R&B confection for a film all about the importance of family. Oh, and Brandy also throws in a quick rap verse for good measure (perhaps feeling her rap skills a little more after her convincing turn on Queens).
While this isn't the first collaboration for Brandy and Sy'Rai, it's one that leaves us and them with a smile on our faces. "I'm so excited for the world to hear the second collaboration between Mommy and me," Sy'Rai said in a statement to VIBE. "'Nothing Without You' is so special to me because family is at the backbone of everything we do. This is our tribute to our family."
Listen to their upbeat duet when you press play and catch Cheaper By The Dozen right now on Disney+.