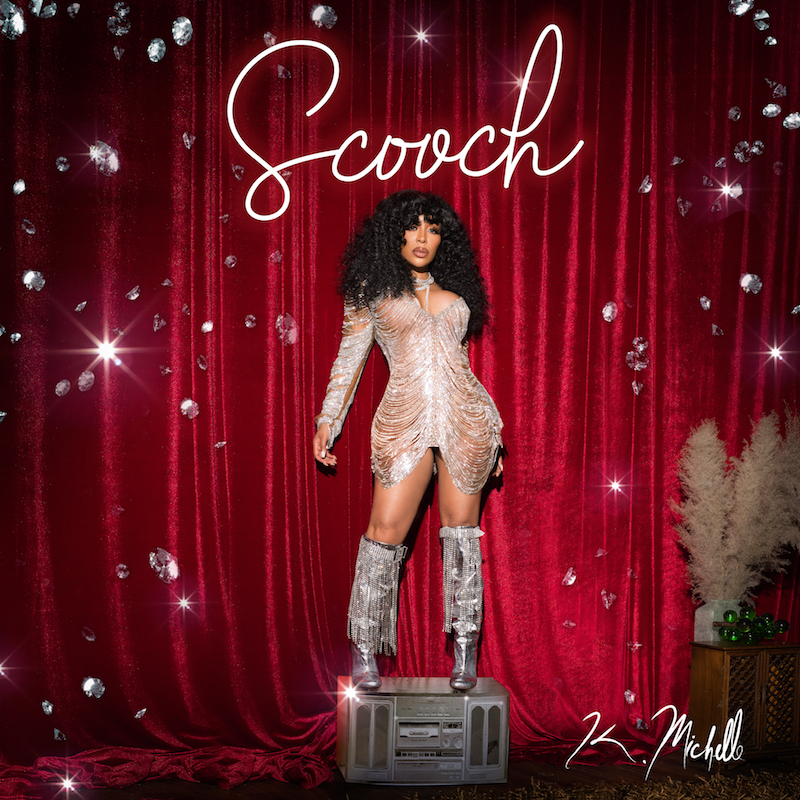 K. Michelle has been threatening to quit R&B forever, but she's not done with the genre just yet. When she wasn't in the studio recording her forthcoming country project, Miss Kimberly was also making an R&B album. K. is planning to release her sixth album entitled I'm The Problem this spring, and she's introducing the collection with the single "Scooch."
Released just in time for Valentine's Day weekend, K. Michelle has love on the brain on "Scooch." There's a new man in her life who she's really feeling. They could be relationship goals, but the only problem is, they're not in a relationship. K. is trying to change that, though, and she's ready to shoot her shot.
"Don't want no one-night stand, but I gotta take this chance / I usually don't do this, but this one shot I can't miss," she sings on the pre-chorus, feeling both cautious and confident about her chances. She shoots, and with plans to score, she tells her future boo that she's coming over and to make room for her in his space and his life.
Produced by Lil Ronnie, "Scooch" is a mid-tempo R&B groove with warm synths, keys, steady drums and finger snaps. The song comes in its original recipe and a second version, "K's Smooth Mix," that slows the tempo down a bit but is still a bop.
"Scooch" is a good look and great sound for K. Michelle. She premiered the song on The Real today with a remote live performance. Michelle also sat down for a virtual interview with the cast to discuss her new medical reality show My Killer Body on Lifetime and her recent role in the Lifetime movie Single Black Female alongside Amber Riley and Raven Goodwin.
We applaud K. Michelle for leaving ratchet reality TV behind (for now at least) and spreading her creative wings. Tune in to see her help normal people navigate plastic surgery nightmares on My Killer Body every Thursday night on Lifetime. Stay tuned for more information on K. Michelle's next album, I'm The Problem, which will be released on MNRK Music Group. Listen to both versions of "Scooch," and watch the song's visualizer and K.'s interview and performance on The Real below.
- Advertisement -