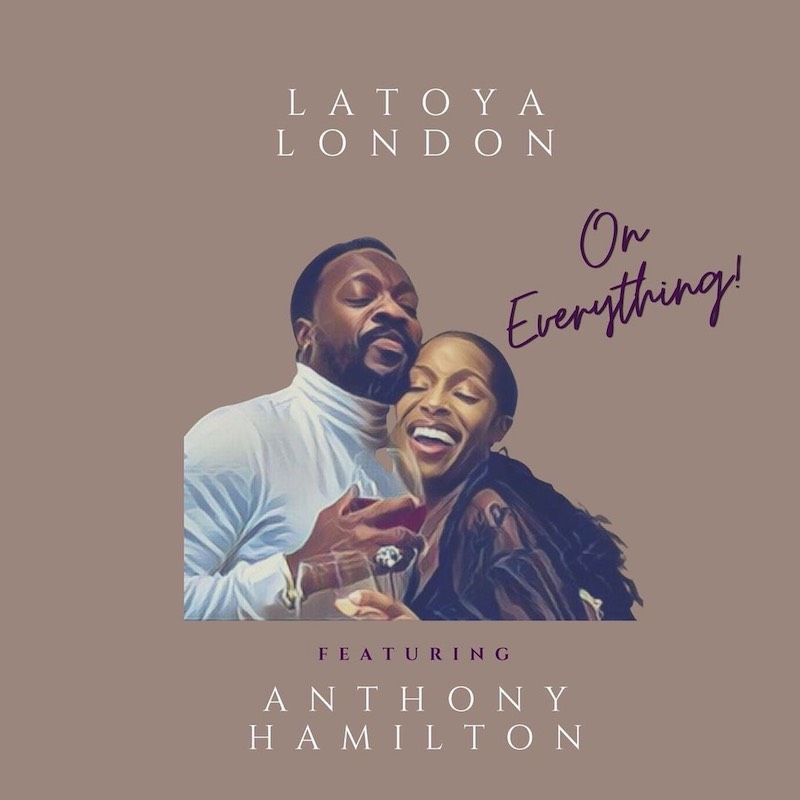 Singer, songwriter and award-winning actress LaToya London marks her return and spreads love at the same time with her new single "On Everything." Her first release since her 2020 single "Forever" is an ode to everlasting love featuring soul balladeer Anthony Hamilton.
London and Hamilton are a musical match made in heaven. Their soulful voices blend as they exchange lyrics about how their love is solid as a rock. "Nothing can come between us / And I'll put that on everything / Nothing is stronger than love," they harmonize on the chorus. The song's Valentine's Day drop was most fitting, as the track serves as the perfect addition to any playlist suited for romance.
This new offering comes as LaToya prepares to release the follow-up to her 2005 debut album, Love & Life. A seemingly long time in the making, Love & Life, Vol II is the product of London and close friend Keniece Ford El's blood, sweat, tears and money. As she prepares to drop the nine-track independent album, "On Everything" is sure to propel the project onto everyone's radar. Her run on season 4 of American Idol solidified her position as one of this generation's most powerful voices, and fans are eager to see her back in the spotlight, where she belongs.
Listen to LaToya London and Anthony Hamilton's duet "On Everything" below. Keep an eye out for the accompanying video and much more from LaToya in the coming months.