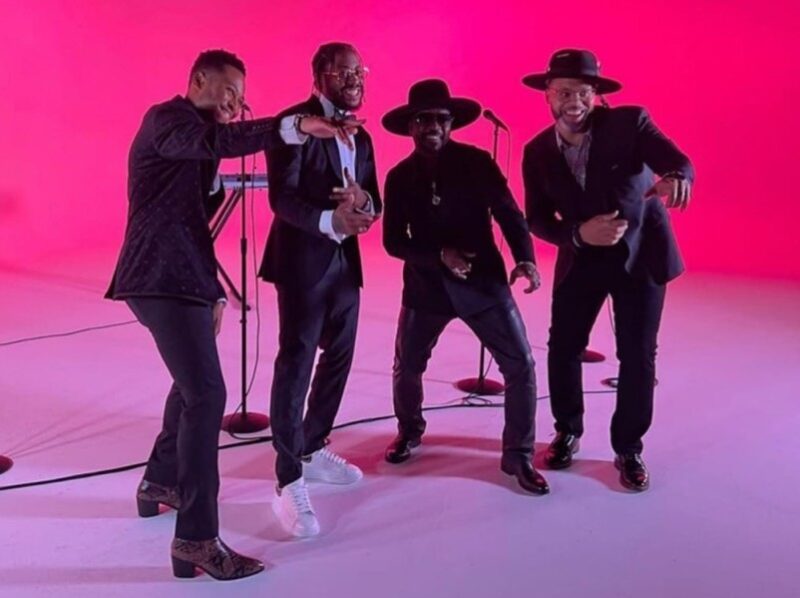 Eric Roberson made it clear that R&B is alive and well when he dropped his single "Lessons" last year. Then he turned around and made an even bigger statement by recruiting singers Anthony Hamilton, Raheem DeVaughn and Kevin Ross for the song's remix back in October. Now, fresh off the unlikely quartet performing the song during Anthony's recent Verzuz match, we finally have a video to match the song.
Erro has been constantly and consistently teasing the video ever since the surprise Verzuz appearance via stills and behind-the-scenes clips on Instagram. So much so that it's almost his entire IG feed at the moment. Luckily, the visual lives up to the hype as it celebrates the four fellas and their craft. Of course, we get shots of the crooners suited and booted together as they sing of the lessons love taught them. The clip also manages to give each man their own shine as well with tight close-ups and solo shots of them giving casual realness as they perform their verses.
"My inspiration behind the 'Lessons (Remix)' video was showing four brothers standing together harmoniously sharing the journey they took to find love," Eric Roberson said of his vision for the clip. "I wanted to showcase the brotherhood we share, the electricity behind our showmanship and the power of transparency."
The "Lessons (Remix)" will be found on Erro's forthcoming album, also titled Lessons, which is set to arrive on April 1st. You can pre-order the set on the singer's website and watch the video for "Lessons (Remix)" right here.