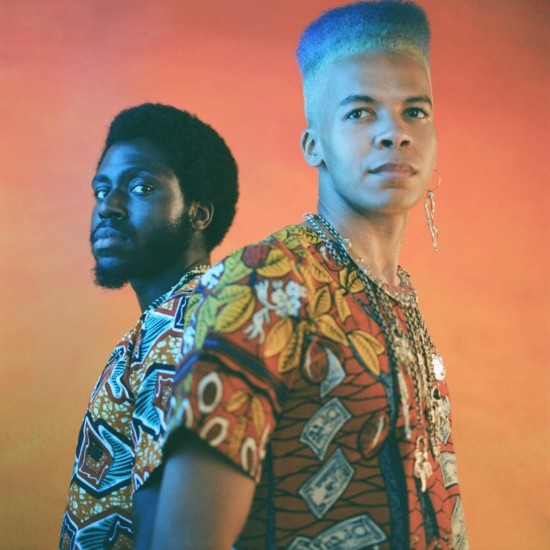 As they prepare for their full-length debut on the legendary Blue Note Records label, GRAMMY-nominated duo Blue Lab Beats bless their fanbase with another track from the album. Recorded in the midst of the pandemic, "Gotta Go Fast" is a vibrant depiction of the London-based pair's signature jazztronica sound and features talented trumpeter Poppy Daniels. Musical magic was most certainly made with this first-time collaboration, as they sing Poppy's praises, noting, "She did her solo within one take and we were absolutely blown away. This is one of our favorite tracks of the album and I can't wait for this track to be played out live."
This latest single comes on the heels of the forthcoming project's title track, "Motherland Journey," which features Ghanaian producer KillBeatz and vocals of Afrobeat legend Fela Kuti. The full album is described as "a celebration of pushing boundaries, taking risks and overcoming adversity" and has literally taken producer NK-OK and multi-instrumentalist Mr DM years to create. Noting it as an "extremely special album" they explain, "This album took us two-and-a-half years to finish, our longest process to make an album, but it was so worth it. On this album you'll hear many fusions of genres and inspirations that we gathered throughout that time frame and especially to work on so many of the songs during the first lockdown it was a test in itself." As many of the featured vocalists and musicians are noted as great friends and family of the duo, we look forward to the finished product of this labor of both love and community.
Listen to the latest from Blue Lab Beats below and be sure to pre-order the full Motherland Journey album before its February 25th release date.