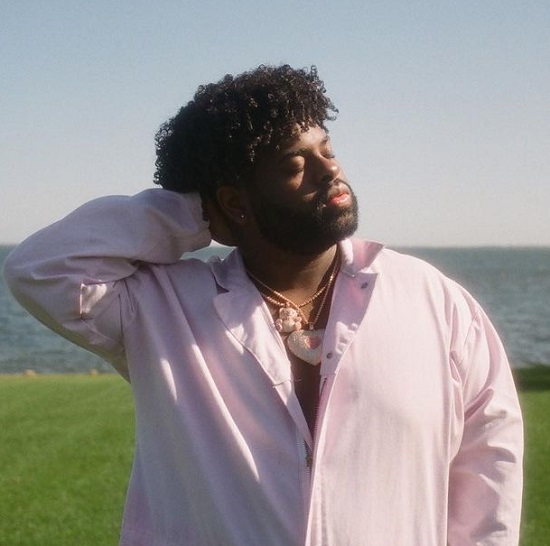 Pink Sweat$ might currently be on tour, but he hasn't let that slow down his musical output. Actually, he's been pretty prolific as of late, dropping singles "Nothing Feels Better" and "I Feel Good" as his Pink Moon Tour wears on. He returns to with 6LACK in tow for his latest cut "Midnight River."
"Midnight River" finds the artist back in his romantic bag on the track. Strings and acoustic guitar set the mood as he croons about a romantic moment. "Momentary nights / In your paradise / I need your moments every night / 'Cause you make a wrong feel like a right," he sings on the opening verse. "Open blinded eyes / I don't know what the end is like / But I wanna be there with you." He then evokes the imagery of floating on a river in the middle of the night. After the chorus, 6LACK brings the drums with him as he rhymes about why exactly his lady makes his heart flutter and confirming that it is love that he's feeling. He then passes the mic back to Pink Sweat$, who takes it home with a revisit to the song's bridge and chorus before quietly bringing things to a close.
It looks like "Midnight River" will also be part of the singer's upcoming Pink Moon project, though he's been pretty vague about when he plans on releasing it. Despite that, it's a sweet and relaxing release from him that should put anyone in a sentimental mood.