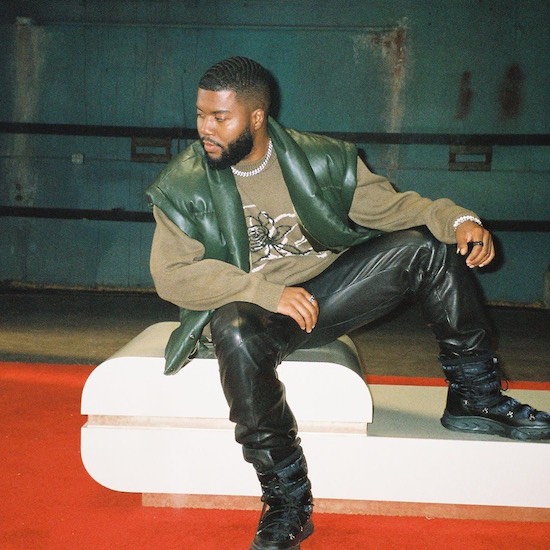 Khalid is changing things up. The 23-year-old singer is getting ready to hit us with his newest project, his EP Scenic Drive. With the set's arrival imminent, he is showing us what to expect by dropping a video for the EP's lead single "Present."
"Present" finds Khalid changing up his style a bit. That includes embracing trappy beats and grooves that make you move. The cut offers just that as he shows a willingness to be in the moment. That concept is expressed in the video in an interesting way. Rather than just be in the moment, he makes himself the moment thanks to slick choreography and beautifully styled sets. With a whole crew of dancers backing him, Khalid and the crew bring the mannequin challenge back as they strike artistic poses while he sings. But our boy isn't content with letting the dancers have all the fun. He joins in while rocking a slew of looks and even takes part in some of the more intricate choreography, showing us a different side than what we've come to expect from him.
Scenic Drive promises to keep showing us new sides of Khalid, as the EP will find him collaborating with the likes of Alicia Keys, Kiana Ledé, Ari Lennox, Smino, Lucky Daye and more over the course of its nine tracks. We won't have to wait long to hear the project, as it is set to arrive this Friday (December 3rd). Prepare yourself for Khalid's new vibe when you peep the video for "Present" right here.