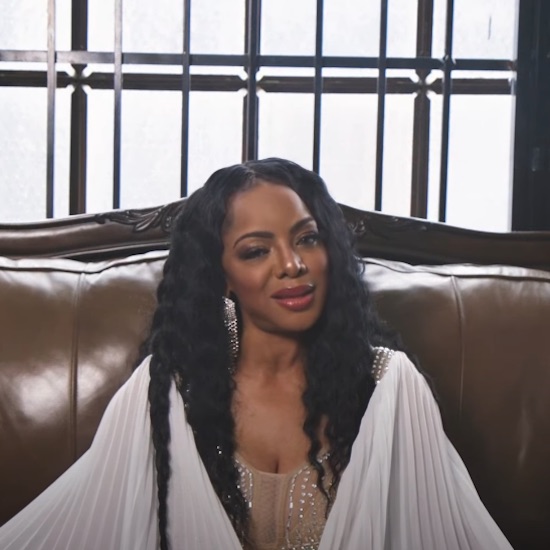 When she released her latest album See Me this summer, Leela James explained in a Rolling Stone interview that the title was about her feelings as a Black female artist and needing to be seen after putting in so much work. "It's like, 'Hey, I need you to see me, because I've been working really hard for many, many years," she stated. Now in the music video for the title track, the focus is solely on her.
Leela may sing her heart out about being unseen and unsung, despite her undeniable talent and unceasing effort, but you can't help but see Ms. James shine like the star she is in the visual. Directors Eric Daniels and Matthew Houck deliver a simple execution that keeps the camera on her. The clip starts out of focus, slowly revealing a spacious loft with a huge leather couch and James standing there looking out of the window, coming into her light. Although the setting stays the same throughout, Leela gives us a few outfit changes that would make Diana Ross (the queen of costume changes) proud – especially a sparkly beige number with long, flowy, accordion sleeves. The clip may be low-key but it's far from basic, with Leela serving up enough star power and swag to keep our eyes on her every movement and look.
Speaking of being seen, Leela James' single "Complicated" was recently named one of Rolling Stones' Top 50 Songs of 2021, clocking in at No. 36. It's not hard to see why, as the album is full of gems that we've been playing all year and likely won't stop anytime soon.