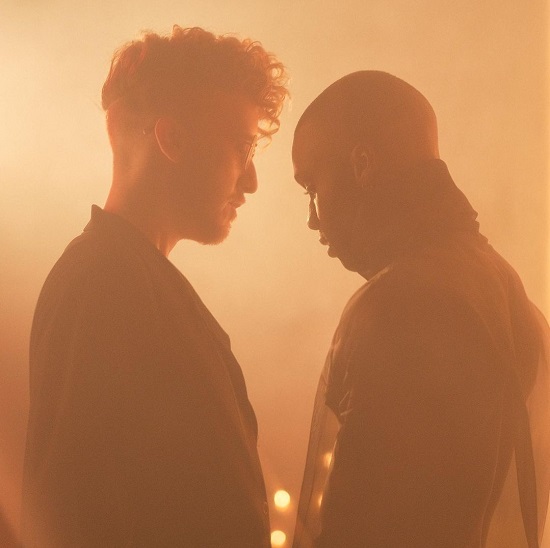 Dyllón Burnside is perhaps best known to us thanks to his role as Ricky on the groundbreaking series Pose. But, as is often the case, the actor/singer is a threat on multiple fronts, including as a musical artist. He previously dipped his toe into music last year with the release of his single "Silence" and returned this summer with "Heaven" featuring powerhouse vocalist Daley. Now he's bringing the latter to life with an inspired visual.
The clip begins in church, which isn't the first place you'd expect to hear the sensual bass groove and kick drum that kick the song off. This, of course, makes it clear that the singer intends to play with the sensual and sacred. The imagery in the video continues the theme, with the fellas appearing amongst pews, in front of stained-glass windows and with a glowing neon cross in the background. The two also take time to steam things up a bit by getting close enough to create sexual tension in hazily lit shots that are pretty suggestive.
The clip and song emphasize that queer love isn't wrong or bad. "My life has been so blessed, despite what any church has ever told me. Not only do I experience blessings in my work life, and with my family and friends, but also in my love life," Dyllón told PinkNews about the song. "If God is love, and God is the pathway to heaven, then love is the pathway to heaven."
Though Dyllón Burnside is currently turning heads on Broadway in Thoughts Of A Colored Man, but we wouldn't be surprised if we heard much more from him musically in the near future. Until then, allow him and Daley to take you to another place in "Heaven" when you press play.