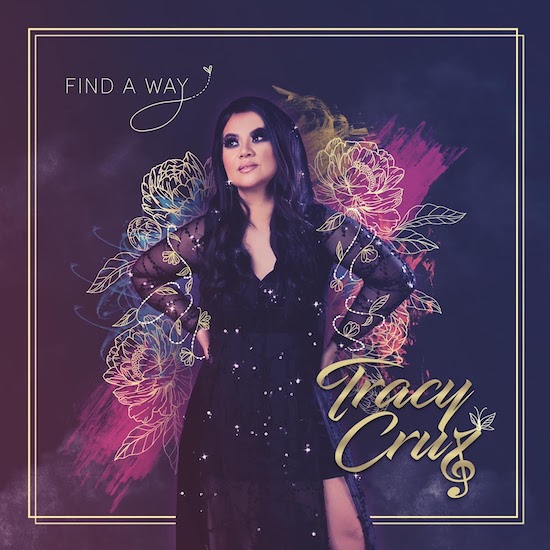 Bay Area songstress Tracy Cruz celebrated the 10th anniversary of her sophomore album Universoul Symphony in August, but that wasn't the only reason the singer-songwriter had to smile. Cruz has blessed fans with the release of an uplifting new single entitled "Find A Way" and news of her highly anticipated next album.
Written by Tracy and produced by Rodney Jones, who's worked with both the king and queen of indie soul – Eric Roberson and Conya Doss, "Find A Way" is a ray of audio sunshine for those inevitable gloomy days in life. Tracy understands that life ain't no crystal stair, but encourages the listener to keep going and to follow their dreams despite everything that's going on in the world today. She gets to the heart of the matter on the chorus when she sings, "When you're feeling down, just remember / (You're gonna find a way) You're gonna find a way / When you're feeling lost, just remember / (You're gonna find a way) You're gonna find a way." Musicians Julian Hoover on guitar and Bill Smolik on trumpet and flugelhorn add to the track's soothing musical tapestry.
Tracy found the inspiration to write "Find A Way" while in the pandemic lockdown almost like a rose that grew from concrete. "I wrote this song during quarantine to encourage everyone during the tough times," she said in a statement about the song. "I know most of us are experiencing doubts, fears, uncertainty, and insecurities during the pandemic and pray this song brings you hope."
"Find A Way" will find a home on Tracy Cruz's forthcoming third album, Sun After The Reign, which is scheduled for release in 2022. Until that time, add this track to your self-care soundtrack playlist via Bandcamp.