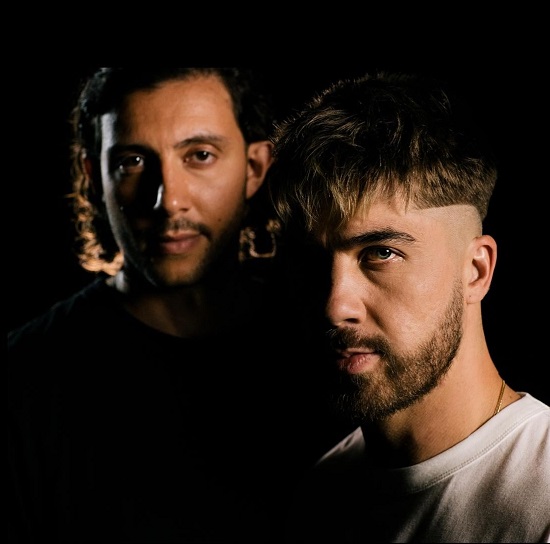 Majid Jordan have been putting out a steady stream of singles throughout 2021, though there has been no news about the possibility of an upcoming album. The duo continues to stoke the flames of anticipation, however, by keeping that stream flowing with the release of their latest single "Summer Rain."
The duo, who has been playing with retro sounds since the start, dips its toes in New Wave for the track as they give us the icy synth sound and pulsing rhythm of the era. The production provided by group member Jordan Ullman propels the song, which is about finding a love that makes all the pains of life go away like rain melting away the summer heat. "A fire at night, a beautiful sight / I light up the sky, I'm sending an SOS," singer Majid Al-Maskati croons. "The darker the blue, I'm thinking of you / I can't close my eyes when I know what's coming next / Love on the run as we watch her rising, it's coming, it's coming up golden."
The fellas also give us a visual for the track featuring stunning imagery. Seemingly unrelated images of the band and others are shown at random in a slightly disorienting way. However, if you pay careful attention, you'll begin to see the slightest hint of a few narratives developing due to the repetition of scenes, people and locations.
Like "Been Through That" and "Waves Of Blue" before it, "Summer Rain" is a nice cut that is possibly giving us a hint at the artistic direction they'll be taking on their next project. Here's hoping that it's a signifier of what's to come.
- Advertisement -