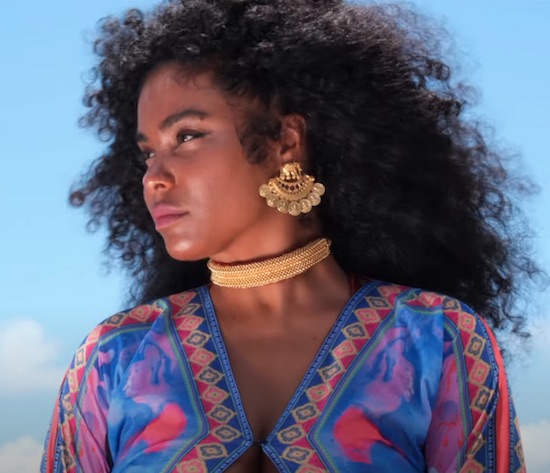 Claudette Ortiz is someone who we haven't heard from in a while, but leave it to Salaam Remi to bring her beautiful voice back to our ears with his latest single "All I Need Is You." Although this is a new song to us, the track actually isn't new at all. It's something that the acclaimed producer has unearthed from his vaults, and we're glad that he went digging in his deep crates.
"All I Need Is You" is a love song that is as sweet as they come. Claudette sings to the angel who has brought her heaven on earth and turned her life around for the better. "All I need is you (all I need is you) / To make my dreams come true / I believe in you, yes I believe (I believe in you) / My life changed since the very first time that I met you," she sweetly coos on the chorus. Claudette's vocal is giving us Teedra Moses vibes over Salaam's production of soothing keys and programmed drums.
Ortiz shines on the song and is the sole star in the music video directed by Tatiana Crooks. Filmed in an undisclosed tropical location, Claudette's beauty rivals the scenery around her. She gets tens across the board for her vacation-ready looks and has us ready to book a one-way ticket to wherever she is.
We can't wait to hear what other treasures Salaam Remi has hiding in his vaults and wonder if any more previously unreleased songs will find their way onto his next project. While we speculate and pray, get into "All I Need Is You" and welcome Claudette Ortiz back right here.
- Advertisement -