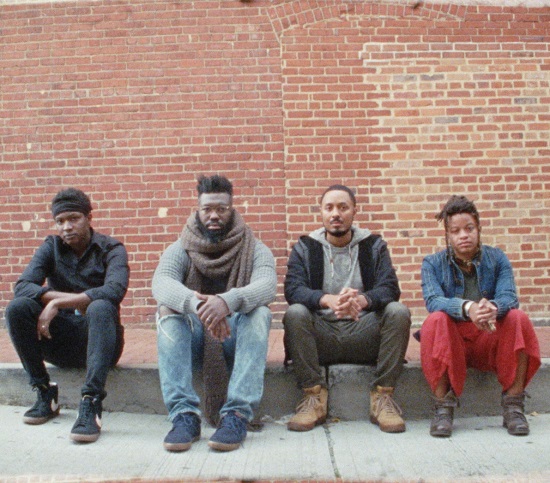 Last year, we had the pleasure of introducing you to Golden Browne, a group born out of a collaboration between SB favorites Columbia Nights and singer Jenna Camille. Their musical appetizer "Get Down" was just enough to get us open and hoping for more. Our hopes have been answered as the quartet is readying their self-titled debut for release later this year. And, lucky for you, we've got your exclusive first taste with their official debut single "My Mama Said."
"My Mama Said" is soulful from the moment the drums hit. The rhythm is soon accompanied by airy synth and a subtly funky bass line that will immediately get your feet tapping and head nodding. The breezy jam then opens up even more when Jenna's vocal is added. "My mama said / Don't talk to strangers," she sings. "But I can't resist / When I see you come walkin' / It's something there / There's something greater / But I want to be sure / So I just gotta talk to you." The mixture of excitement and trepidation is palpable, but the warm music and the happiness in Jenna's vocal tip their hat as to what she'll decide.
She's not the only one curious, though, as the group has kept their upcoming project under wraps for some time now. "We've been cooking this record for almost five years, but 'My Mama Said' was the first thing we ever recorded together – it marked the beginning of a new sound and creative journey for us all," Golden Browne said in a statement. "Years later, it's only right that we share the magic from our earliest basement sessions to announce our arrival."
If you're like us, then you can't wait to hear what else Golden Browne has in store. Check out your exclusive first listen to "My Mama Said" when you press play and purchase or stream the single now. Their self-titled LP is tentatively scheduled to arrive this September.