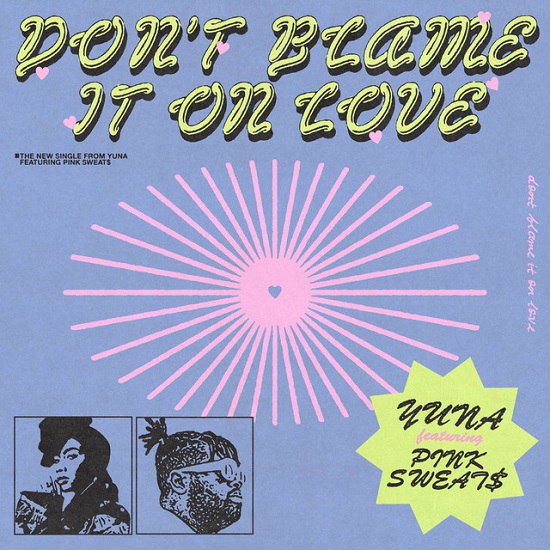 The arrival of summer is usually heralded by breezy, sunny tunes about love and having a good time. But sometimes something a little more dark and serious sneaks into the mix to remind us that sunshine doesn't come without the occasional rain. This year, Yuna and Pink Sweat$ are bringing that serious edge to summer with their new single "Don't Blame It On Love."
Yuna, who last had us moving with "Dance Like Nobody's Watching," turns to Robin Hannibal on the production tip and he gives her a moody number filled with minor chords, strings and guitar. The sound of it is almost cinematic, allowing the song's story to be told. Yuna delves right into it, singing, "You must enjoy driving me insane / If your love so good, why am I in pain?" Pink Sweat$ also airs his grievances as he calls her out for making him feel insecure with the constant mind games. It's the chorus, though, that brings this un-merry melody together. "Don't blame it on love," they sing in unison. "It's your fault / You think on this when I'm gone."
Yuna has mentioned previously that she's been working on a new album, with the singer saying in a recent interview that the new project was nearly done. She hasn't, however, revealed when we can expect its arrival or even if her recent singles will be included. Regardless of that, "Don't Blame It On Love" is sure to have you in your feelings and hoping that the singer's next album arrives sooner rather than later.