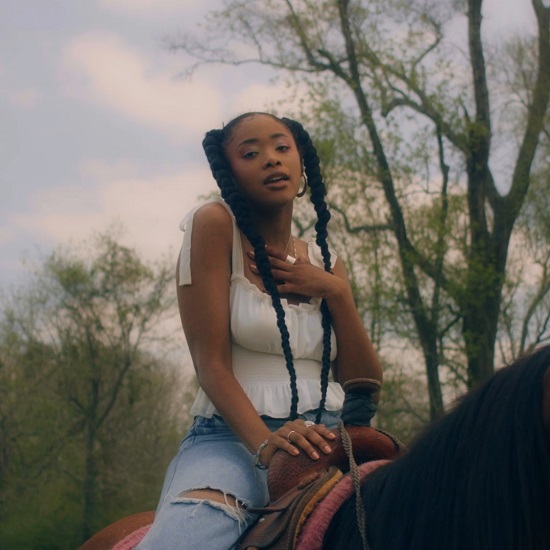 Many of our favorites are on their grind now that the world seems to be ready to open back up. Along with them are a few fresh faces who are also ready to get back into the swing of things. One of those faces is Peyton, a rising star who is set to release her debut album PSA next month. She's building buzz for the project by dropping a visual for the project's lead single "Let It Flow."
"Let It Flow" is all about learning to trust your own intuition as you make it through life. The mellow groove of the song is matched with Peyton's airy vocal as she speaks on thoughts of doubt overwhelming her and her decision to let them go. Rightfully, the song's visual takes her to her mother's hometown of Liberty, Texas (which Peyton considers her "happy place") and even features her grandmother as she finds peace among nature and riding horses. Rapper Brice Blanco also stops in to give us a verse reflecting on the song's themes, including nods to seeking therapy and finding healthy ways to vent anger and frustrations.
"Following your own path can be scary, especially when there are many valid thoughts of doubt," Peyton said in a press release. "'Let It Flow' is an anthem and a mantra that encourages going with the flow and trusting your intuition."
Peyton — whose music was featured on the season 3 soundtrack for hit show Insecure — will be dropping PSA on July 23rd. Get into the visual for "Let It Flow" when you press play.