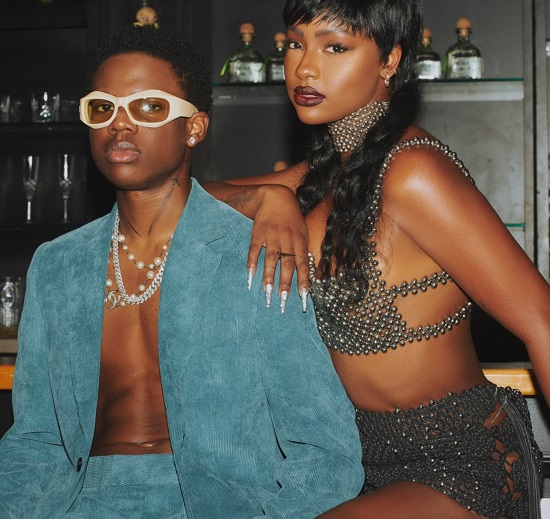 Summer is coming and its sure to be wild after over a year of most people being cooped up in their homes (it seemed like Atlanta never quite got the pandemic memo). That also means that our faves are bringing the heat as the temperatures rise. Justine Skye is definitely ready for the season, with her new album Space & Time set to bow on June 25th. To make sure we're also ready, she's dropping another single from the Timbaland-produced affair with "Twisted Fantasy."
The track begins with what sounds like an ominous, minor chord beat.  However, things pick up quickly once the drums come in as Justine tells us about an on-again-off-again situationship that involves late-night creeps until her fella kills the vibe. "What happened to the vibin'? / Boy you killed it," she sings before getting much more assertive on the chorus. "If you want come down my way / Let me remind you replay / If you just trust me, you'll stay / If you nah trust me, no way." Guest Rema then pops in to share his two cents on the Afrobeats-flavored track. He gets into his trust issues on his verse while also making sure Justine knows that he wants to interlude with her in that dress she's wearing.
"Twisted Fantasy" gives us a side of Justine Skye we're not necessarily accustomed to, and we must admit we kinda like it. We're also sure there will be more to like when Space & Time arrives on the scene. Get into her collaboration with Rema and the song's lyric video when you press play below.