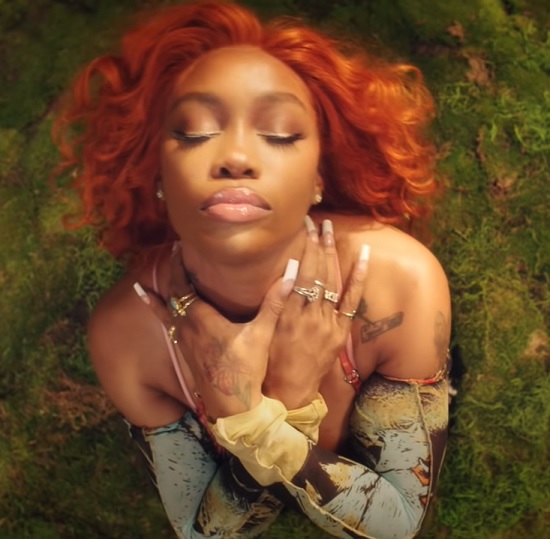 SZA continues her slow burn tease of new material. Back in September, she gave us her jam "Hit Different" and its video, which teased the impending arrival of her track "Good Days." She then released "Good Days" as a single on Christmas Day. Now, nearly three months later, we're finally getting a visual for the track.
The video seems to be inspired by mushrooms. We mean that quite literally, as the clip opens up with a sleeping SZA with a good amount of the psychedelic fungi next to her. We're then taken into her psyche as the artist becomes a mushroom herself, sprouting from a hill and doing an intense interpretive dance to the floating guitar of the song. That's not the only dancing going on in the visual, though. We're also shown clips of the beauty showing off her impressive pole dancing skills in a library full of books. She doesn't just leave the pole dancing among the stacks of books, though. By the video's end, she takes us to an empty gas station where she's set up a pole to dance to a clip of her unreleased track "Shirt." There she goes teasing us, again.
We're definitely looking forward to more slow but steady releases from SZA before she reveals what she's been cooking up in the studio completely. Get into the trippy visual for "Good Days" when you press play.