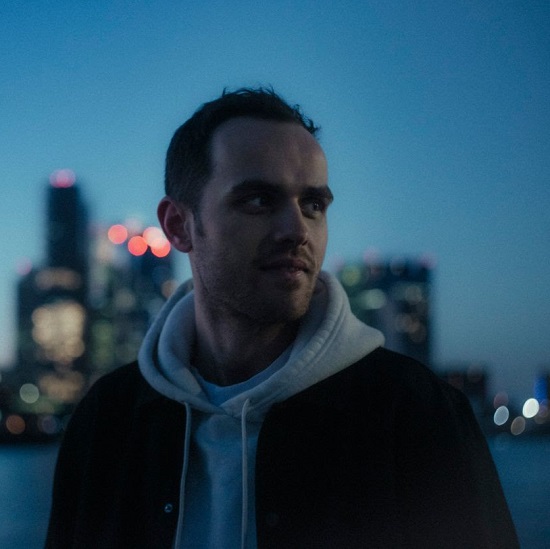 It looks like Jordan Rakei took his curation duties for the upcoming edition of the Late Night Tales series very seriously. Not only did he gather songs from his talented friends for the compilation, but he also sprinkled a few of his own track into the mix. That includes his moving cover of "Lover, You Should've Come Over," which we heard a few weeks back. With the set just over a week away, Jordan brings us more with the release of his new original song "Imagination."
"Imagination," which originally started as a spoken word piece he created with his wife, finds Jordan pondering the reaches of imagination and its value. The track opens with a mixture of piano, synth and strings, which create a mood prefect for wandering thoughts and pointed questions. "So what's left of your imagination? / "When time slows down you lay still," he sings. "Looking back, it's not always worthless / You're aware of the bed you lay in." The poetic lyrics bloom further throughout the track as he traces origins of imagination and relays them back to the inner child in all of us feeling free to explore all the possibilities of life. The music also blossoms, picking up pace at times and slowing to a crawl at others.
"It's a story about going into the night," the artist said of the song in a press release. "Dreams are a place where you can explore endless possibilities of imagination."
"Imagination" is the second of three new songs Jordan Rakei is contributing to the compilation that also features artists such as Alfa Mist, Charlotte Day Wilson, Puma Blue and others. You can pick the set up when it's released on April 9th and listen to "Imagination" when you press play below.