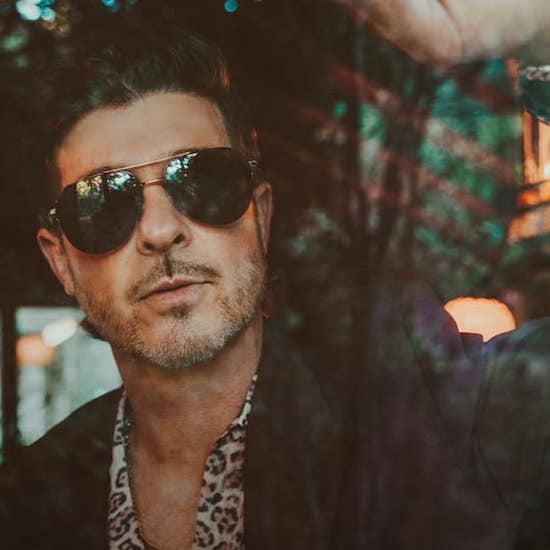 Robin Thicke has bounced back after his divorce from Paula Patton and found a new love in his fiancée April Love Geary. The couple just welcomed their third child together in December, a son named Luca Patrick who joins their daughters Mia Love and Lola Alain and Thicke's oldest child, Julian Fuego, his son with Patton. Robin is knee-deep in diapers with three children in his house under the age of three, but he is also surrounded by love and happiness. Those happy feelings have found their way into his new music and can be heard on his current single "Lucky Star."
We don't know if "Lucky Star" is dedicated to April, but we'd bet money that it is. Over a sound bed of piano, guitar and finger snaps with a slight Bossa nova sway, Thicke sings a soulful lullaby to the one who has his heart and has given him a fresh outlook on life. "When I'm down and out and I've lost my way / Through the hardest night and the darkest days / Oh lucky star, won't you help me light the way," he croons on the chorus. Robin may have been lost, but he is found and in love.
With a slew of singles released since the top of the year, Robin Thicke has gotten fans good and ready for his new album, On Earth, and in Heaven, which will be released on Friday. All of you night owls out there can catch him performing on The Late Late Show With James Corden Thursday night.