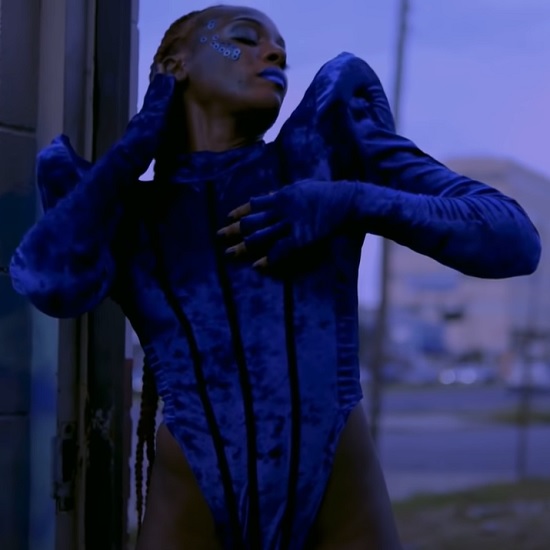 Dawn Richard is a name that has become synonymous with musical innovation. That's because the singer-songwriter always comes with something fresh and different when she steps on the scene. We That pattern doesn't change with the release of her newest single, "Bussifame," which is lifted from her upcoming album Second Line.
"Bussifame" finds her continuing in her electro-pop/R&B palette, this time dipping her toes in the current hip-house sound that was reignited by folks like herself and Azealia Banks. Co-produced by herself and Sam O.B., the song starts with a woman explaining exactly what a second line is before the heart-pounding beat comes on strong. Dawn rides it like the pro she is while flexing her rhyme skills in bursts of braggadocio that lets us know that she's been on. She also encourages the listener to move their feet and shake that thing, with her repeating "buss it for me" on the song's chorus.
With a sound so dance-heavy, it's not a surprise that the clip is full of fancy footwork. Wearing a blue velvet getup that should make many a majorette jealous. Her and her crew make it a point to bust a move all over her native New Orleans while showing us all how to make it move and groove.
Second Line appears to be a concept album which, according to a press release, casts Dawn Richard as King Creole, an "assassin of stereotypes, a Black girl from the South at a crossroads in her artistic career." Seems like this is ground that the singer is more than familiar with. We'll learn the full story of King Creole when the project drops on April 30th. Get into the stream and video for "Bussifame" when you press play below.
- Advertisement -