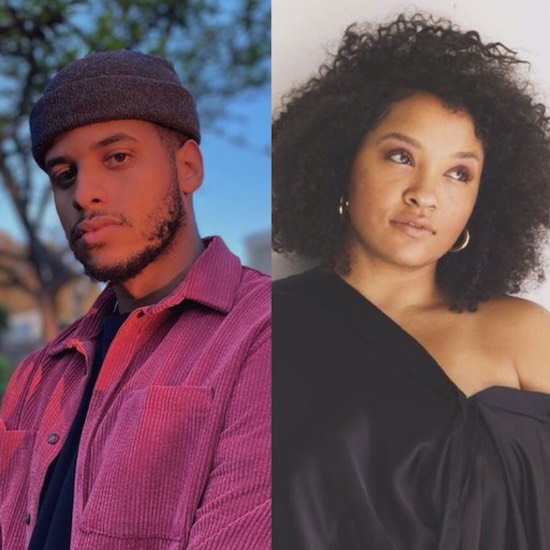 Around this time last year, Christian Kuria blessed our playlists with his addictive Borderline EP. In addition to expanding his fanbase and solidifying Kuria's status as one-to-watch, it left us eager to hear more. The singer/songwriter/musician came through just before the close of the year with new singles "Enemy" and "Toroka." He also promised "lots of new music" would be coming in 2021, and lucky for us, he's ready to make good with a "Toroka" remix featuring Alex Isley.
Given Jack Dine's involvement with both artists – he's the producer of Christian's current projects and frequent collaborator with Alex Isley – it was only a matter of time before the ethereal vocalists came together. The song takes on a different meaning as a duet. Rather than focusing on internal anxiety and fears, the tune elicits feelings of love, longing and regret that a relationship may have ended too soon. With voices that melt into our skin like warm cocoa butter, we know we're not the only ones hoping that this remix is a teaser of more duets to come.
In the meantime, give in to the hypnotic visualizer below and add "Toroka (Remix)" to your collection right away. Keep up with Christian Kuria via Twitter and IG for the latest updates on what's in store for the rest of the year.