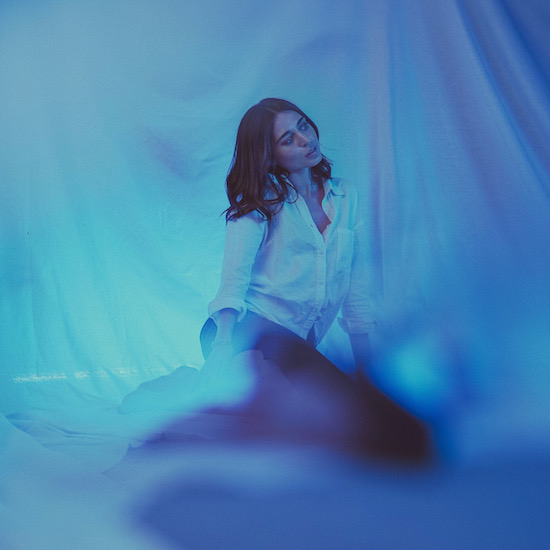 For Australian songstress Esmé, caution is gone with the wind on her new song "For The Thrill," the lead single from her debut EP Brooklyn.
On "For The Thrill," Esmé is looking to have a little adventure and a lot of fun in her love life. "The night is young, let's go in for the kill / And if you let me, boy, you know I will," she softly entices over a seductive sound bed of synths, percussion and flute. She keeps it coy at first, but makes her intentions clearer later in the song when she sings, "Just for the fun, I just want to play tonight." She is down for whatever whenever wherever.
Esmé delights elsewhere on her debut EP, named after the famous city in which she recorded it. On the four-track project, she includes the brooding electro-soul number "Ella," a tribute to her idol Ella Fitzgerald that she released as a single in 2019; plays the role of a musical enchantress on "Follow" and delivers a cover of Hot Chip's "We're Looking For A Lot Of Love." The EP features production from Chris Penning, Royce Wood Junior and The Twilite Tone, who all challenged her and brought out her artistry while experimenting with different sounds. Esmé had an epiphany while recording during a 2018 visit to Brooklyn. "With music, you have to pour yourself unapologetically, evolve, let go while holding on to your essence," she admits.
With Brooklyn, Esmé shows that she's adept at change while staying true to herself.