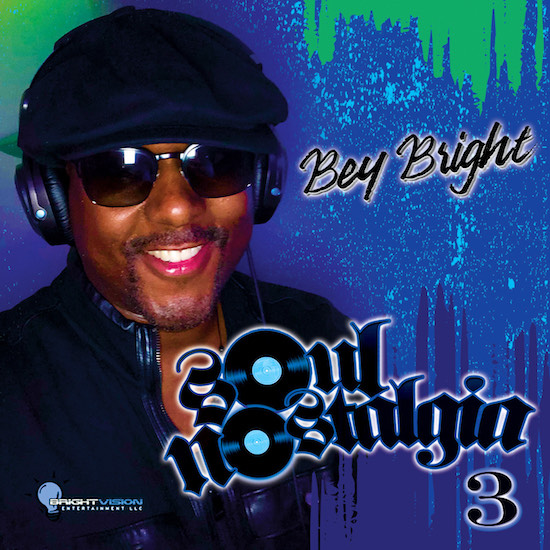 Bey Bright gives fans more of the throwback vibes that they've become used to from him on his latest project, the EP Soul Nostalgia 3. The prolific artist previewed this release back in October with the single "Turning Me On." We didn't know it at the time, but this song was a sneak peek at the next volume in his celebrated Soul Nostalgia series.
Unlike the first two volumes in the series, Bey handles the majority of vocals on this EP. Beginning with the lustful "Turning Me On," the next song entitled "Vibe" finds Bright taming it down a little and simply wanting to get to know a young lady. On "Body Can't Lie," Bey smoothly picks up on a woman's body language before falling into her "Love Zone." He is only joined by previous collaborator Ezinne who brings her feminine wiles to the track "Don't Stop," which ties the set up with a soulful bow.
With Soul Nostalgia 3, Bey Bright continues his streak of creating new songs that sound plucked outta the past. Given his profuse creativity, we're sure that this isn't the last that we'll hear from him in 2021. Even in the midst of a worldwide pandemic, you can count on Bey Bright to keep the music flowing.