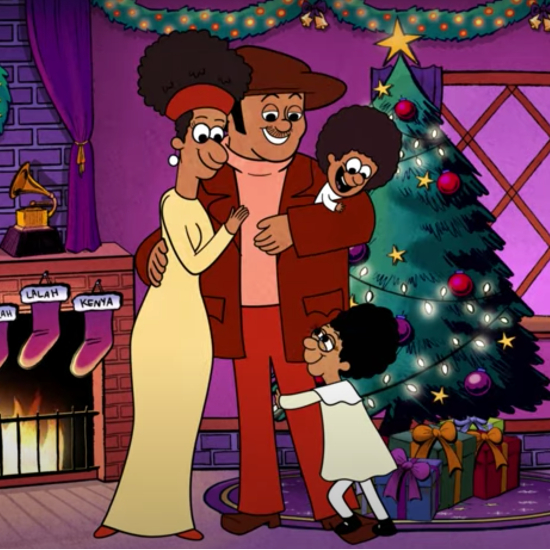 This past Friday marked the 50th anniversary of what is arguably the Black Christmas National Anthem, Donny Hathaway's "This Christmas." It's one of the most played and performed songs each Christmas and has been covered by numerous performers, including Destiny's Child, CeeLo Green, Aretha Franklin, Christina Aguilera, Chris Brown and many others. But there's something about the original version sung by the late great Hathaway that feels like Christmas. The good folks over at Rhino Records decided to commemorate the occasion by producing an animated video – Donny Hathaway's first music video at that – for the timeless track.
The visual features Mr. Hathaway taking a stroll around his hometown of Chicago during the holidays. Wearing his signature cap and a coat, he walks past people finishing up their last-minute shopping, hanging decorations and spending quality time with family and friends. There are also some Easter eggs, such as his song titles hidden in the business names on the storefronts. The clip ends with Mr. Hathaway coming home to his family on Christmas Eve, with his wife and young daughters Lalah Hathaway and Kenya Hathaway waiting for him by the tree.
It's hard to breathe new life into a timeless classic, but this fun, heartwarming treatment courtesy of famed cartoonist Lonnie Milsap does a great job. Hit play and get into the Christmas spirit like only Donny Hathaway can get you into it.