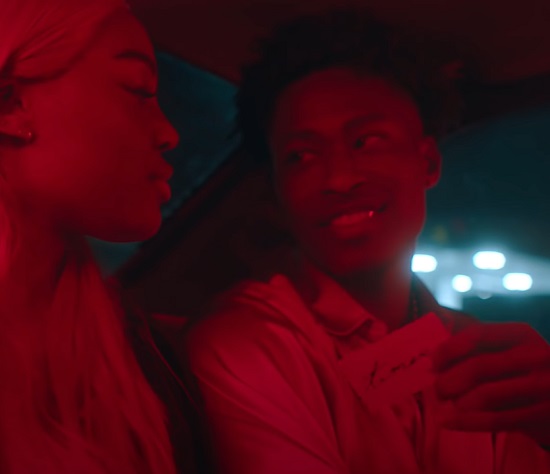 One of the social casualties of this new pandemic normal is that we've lost the wild night out. You know, the one where all kinds of crazy things happen and you meet the most interesting people you've ever known (and then try to recollect memories of the night in a hazy fog the next morning). Sadly, our nights are much less wild and often involve us sitting around the house with a drink in one hand and a remote control in the other. We can still look to the realm of music videos, though, to live vicariously through the stars. That might be why we're loving the vibe of the video for "Feed The Fire," the latest collaboration between SG Lewis and Lucky Daye.
The clip transports us to a fiery night out with the two (though they never appear together in the clip thanks to COVID). While SG spends some time with friends in what appears to be London, Lucky is chatting up a pink-haired cutie in the states. SG's night doesn't seem to get crazy as he hangs out with some chums while singing and dancing along to the song's rhythm. For Lucky, however, things get a little crazier. For one, he cruises along in hatchback bathed in red light. After his crew leaves the vehicle, it's ablaze. This lights up the night enough for the crew to dance in front of it as the flames lick up into the night sky as the song comes to a close.
As we previously mentioned, "Feed The Fire" will be featured on SG's upcoming album times. The set will arrive in stores on February 19th of next year. Before you go marking your calendars, check out SG Lewis and Lucky Daye in "Feed The Fire" and pour one out for the nightlife we won't be seeing for a good while.