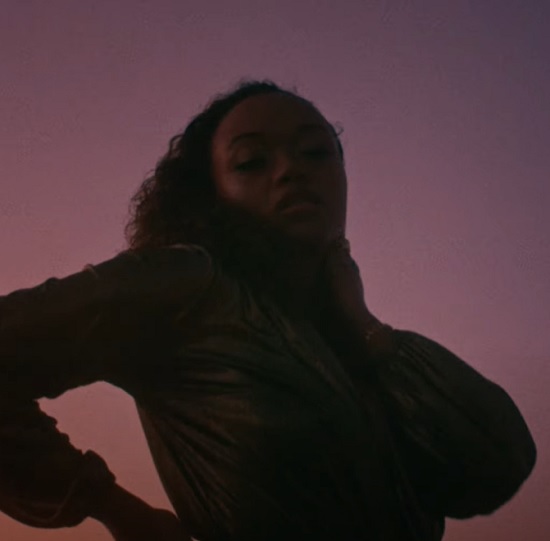 Summer is official over and September is nearing its close, but that doesn't mean we have to let go of the summertime vibes. Shay Lia is seeing that we don't as she prepares to release her EP SOLARIS this Friday. But before its arrival, she's steaming things up with the "movement visual" for her sexy single "Love Me, Love Me Not."
Though the term "movement visual" might be confusing at first, you'll see exactly why it's called that when you press play. The clip captures the orange-tinted hues of sunset as it dances over the waves of the ocean. Among those waves is Shay Lia, who sways and moves with the waves. Video director Caraz captures her sensuous movement as she sings about working her way out of the friend zone. With her literally dripping in gold and moving sexily against the beautiful backdrop, it's a wonder how she even got there in the first place.
Shay Lia is promising "a new sound and a very different identity" with SOLARIS and we can't wait to hear what she's got in store for us when the album arrives on September 25th. Get into the sensual movement visual when you press play.