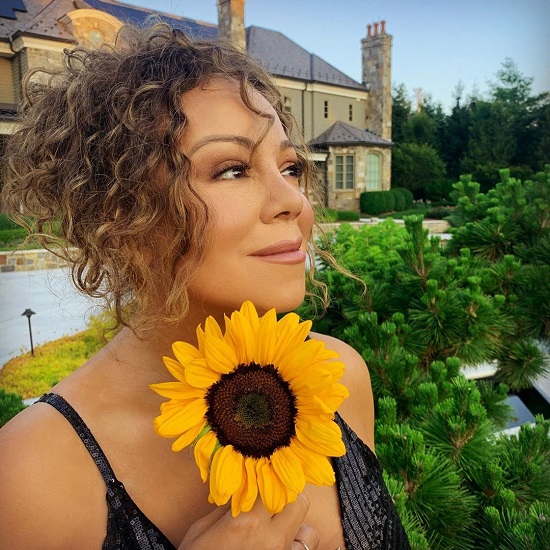 Next week will be a big one for Mariah Carey and her Lambs. Not only is the diva dropping her highly anticipated memoir The Meaning Of Mariah Carey, but she'll also release her compilation The Rarities a few days later. She's given us a preview with her single "Save The Day." She continues to show us what we'll find on the release with her cover of "Out Here On My Own."
Those of us who were fans of Fame will automatically recognize the song, as it was one of the big numbers performed by Irene Cara in the 1980 classic. It also happens to be one of Mariah's favorite songs. "The fact that I believe I could become a successful artist is one of my greatest strengths. Around the same time, my mother entered me in a talent competition in the city and I sang one of my favorite songs: 'Out Here On My Own' by Irene Cara. I felt 'Out Here On My Own' described my entire life, and I loved singing that way – singing to reveal a piece of my soul," she wrote in an excerpt from her book. "And I won doing it. At that age, I lived for the movie Fame, and Irene Cara was everything to me."
Her version of the song, recorded circa 2000, features the usual hallmarks of a Mariah power ballad. Backed by piano and strings, she wrings emotion from each syllable as she sings about seeking out destiny by her own means. From the whispery notes to the full-out belts, "Out Here On My Own" is everything you'd want from a Mariah Carey cut and has us wondering what other gems we can expect from The Rarities when it drops on October 2.