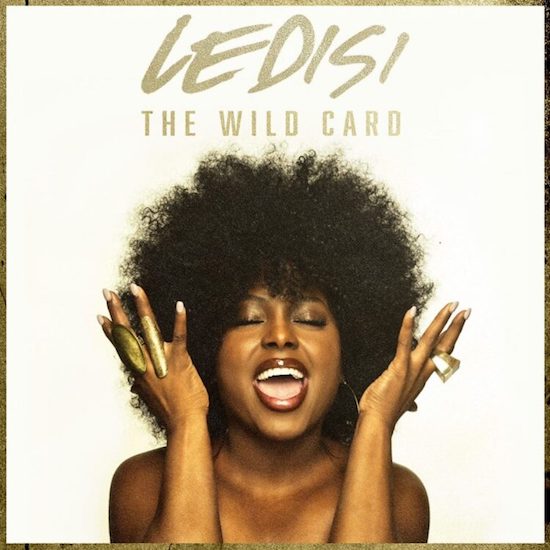 Ledisi returns to her indie-soul roots on her latest release The Wild Card, and she keeps it real, retro and romantic on her tenth album. After parting ways with Verve Music Group, where she had a successful decade-long run releasing the studio albums Lost And Found (2007), Turn Me Loose (2009), Pieces Of Me (2011), The Truth (2014) and Let Love Rule (2017) in that time frame, Ledisi is now calling the shots on her own label, Listen Back Entertainment. This is a full-circle moment for the artist whose very first albums – Soulsinger and Feeling Orange But Sometimes Blue – were released independently and gained her a faithful fanbase. Those Ledheads are still with her to this day and have grown in numbers and grown with Ledisi over the past 20+ years. As Ledisi has evolved over time – gaining notoriety, GRAMMY Award nominations and a husband – something that hasn't changed is the quality of her music. That consistency and excellence follow her onto The Wild Card.
The album opens strong with lead single "Anything For You" co-produced by Ledisi and frequent collaborator Rex Rideout. The classic soul ballad sets the stage for romance, and she gets down to some grown folks' business in the bedroom a couple songs later on "Same Love." However, Ledisi has more than love and loving on her mind as she explores the intricacies of relationships. She has to lay down the law and put on ex in his place on the bluesy "Next Time" and finds the courage to leave another man who's doing her wrong on "Now Or Never" before telling him to "Stay Gone" and keep it moving outta her life. Led is done with the shenanigans and lets the next man know upfront that she's not to be played with on the mid-tempo number "Where I Am" produced by Ivan Barias of Carvin & Ivan fame. Should he decide get on her level, then they'll have a good time together dancing all "WKND" long to the groovy throwback. She keeps the party going and speaks her truth on the sassy "In It To Win," which blends R&B, soul, jazz and even a little hip-hop into one funky concoction. Ledisi keeps heads nodding on "One" and current single "Wake Up," which features co-production from Robert Glasper, a verse from femcee Sa-Roc and a message in the music. The inspirational anthem "Stone" follows before the collection ends on a glorious high with a soaring cover of Badfinger's "Without You."
The only thing "missing" from the album is the "Anything For You" duet version featuring PJ Morton. Including the song would have been the cherry on top of The Wild Card, but its omission is a minor quibble. While many a soul/R&B artist who've been previously signed to major labels falter on their independent releases and find it hard to replicate that magic, Ledisi has honestly managed to level up on The Wild Card. She has released not only one of the strongest albums of 2020 but of her career. Ledisi's star shines bright as ever on The Wild Card, and she shows what she's capable of when given full control.
Ledisi The Wild Card [Amazon][Apple Music]