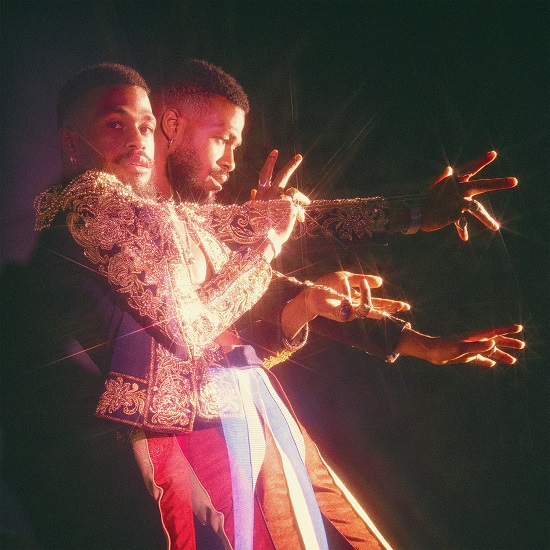 You know who's been quietly keeping us jammin' all summer long? DUCKWRTH. He's been releasing single after single since July that's had us nodding our heads in approval. Turns out it was all the lead-up to his major label debut SuperGood, which the talented singer/songwriter/rapper dropped today (August 21st). We were already checking for its arrival, but it just might live up to its name in quality as well.
We already knew from "Find A Way," "Coming Closer" and "Quick" that this joint was going to jam. We had no idea that the album would be a back-to-front party, though. He flips smoothly from rapping to singing throughout with unexpected rhythms (and genre flips) that keep things fresh and fun over the course of the set's 44-minute run time. Helping him do that is a carefully curated cast of collaborators such as Jean Deaux ( "Money Dance"), EARTHGANG ("Super Bounce"), Kyle Dion ("World On Wheels") and Julia Romana (on "Coming Closer" alongside G.L.A.M. and on her own on "Did U Notice?") who add their own cool into the mix.
This is the DUCKWRTH show, though, and his skills are most undeniable when he flies solo. On tracks like "Too Bad," "Kiss U Right Now," "Tuesday" and "Super Good" he exudes a sense of fun while he flips through influences from the '80s, '90s and 2000s, boiling them all down into a fun mix of R&B, hip-hop and soul that just feels, well, good. One could argue that he doesn't get much deeper than speaking on love and having a good time. But what's the harm in that, especially in dire times?
With SuperGood, it's safe to say that DUCKWRTH's put out the feel-good album of the summer and quite possibly the year. If you're looking for a nonstop party where you can dance your cares away, then look no further.
DUCKWRTH SuperGood [Amazon][Apple Music][Google Play]
- Advertisement -