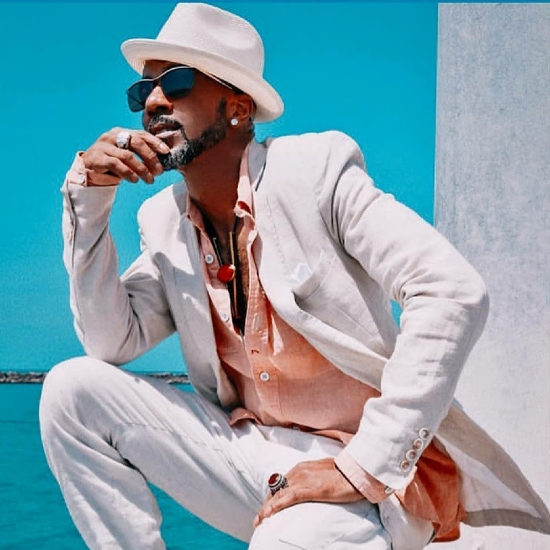 New Edition frontman Ralph Tresvant has largely been out of the spotlight, unlike the rest of his bandmates. Beyond appearances on projects from other NE members and touring, the "Sensitivity" singer has been ghost on the solo tip since his 2006 album, Rizz-Wa-Faire. Now almost 15 years later, he's popping up with a new single "All Mine," featuring fellow New Edition alum and Heads of State member Johnny Gill.
Produced by Gregg Pagani, "All Mine" is a sweet slow jam with R&B and trap soul elements. Over production that includes synths, bass, trap drums and finger snaps, Ralph lets his one and only know just how much he loves her and that he wants to show her just how much with some good lovin'. "Girl, you got that good-good, you're good for my health," he flirtatiously admits.
Ralph takes on the lion's share of the vocals, while Johnny contributes to the chorus and some ad-libs. This pairing works well, as Johnny's strong baritone contrasts with and compliments Ralph's signature vocals. The two singers previously partnered on "Perfect" for Johnny's album Game Changer II. It was only right that Johnny return the favor and appear on his homie's project.
According to Ralph, "'All Mine' to me is a statement record. It's a grown folks record that says good R&B music executed properly always has a place in the music industry. It also shows that addressing the subject of love never gets old!" Indeed it doesn't. Press play to listen to Ralph Tresvant and Johnny Gill croon on "All Mine" below and get ready to swoon.